Matthew Burdis
b.1993, Newcastle, England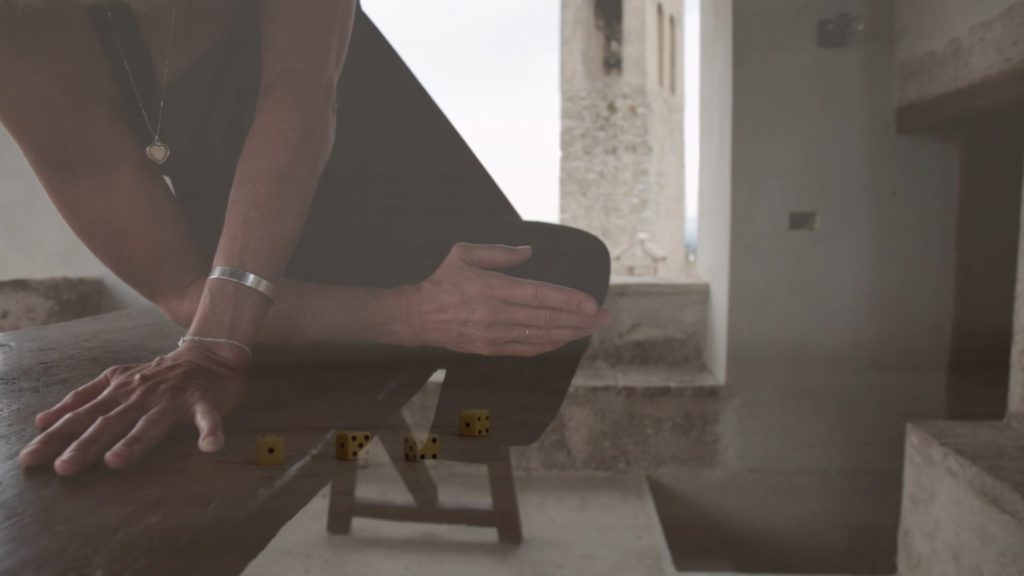 Matthew Burdis is an artist-filmmaker. For his residency in 2016 he collaborated with James Capper, making films of Capper's sculptures TELE STEP and ATLAS as they carried out performances with them in Spoleto and the Umbrian landscape. For more information about this project click here.
He returned to Spoleto in 2017 to screen the ATLAS film as part of the official Festival di Spoleto program. More info. Whilst in Spoleto he participated in movement classes organised by our choreographer in residence Diane Madden. Diane and Matthew returned to Spoleto in 2018 to collaborate on a dance-film project, Take 3 (a still from the film is pictured), which was first shown at Cathy Weis Projects, NYC, in November 2018.
Matthew's own work often features his own sculpture and photography. He graduated from Chelsea College of Art and Design in 2015 where he was awarded the Landmark PLC Award for his degree show film Lindisfarne One One. The film is a silent black and white film shot on the tidal island of Lindisfarne, Northumberland. It deals with personal and historical loss, drawing on first hand memories of the island as well as its representation in cinema. He wrote and directed a short film in partnership with the Institute of Contemporary Arts (ICA), London as part of the STOP PLAY RECORD program. The film will be screened at the ICA later this year. He was invited back to Chelsea College of Art and Design to set up and run The Chelsea Film Forum: it aims to create a space to view and discuss experiences of cinema, artist's film and video. The forum consists of regular screenings and events, including the work of current students as well as guest artists and filmmakers.