Spring Session, 2022
Reading-watching time: 8mins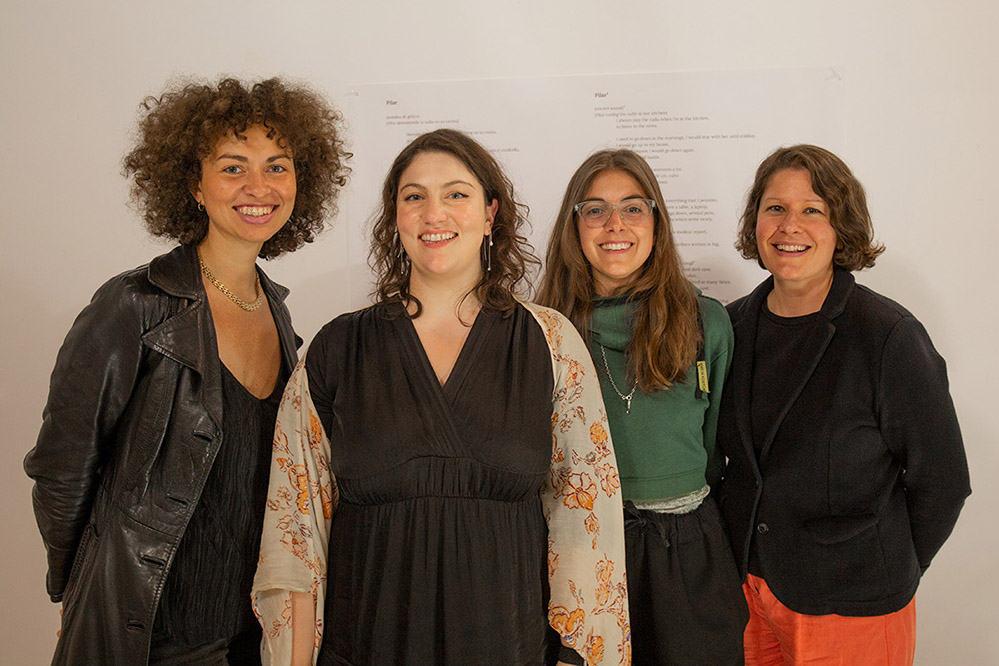 Our spring residency session has drawn to a close and we are pleased to share some images and video which offer insights on the work that has been going on in Spoleto. The residencies would not be possible without your support. Our residents benefit from fully-funded opportunities. The confidence and generosity we extend to them, as well as practical resources and critical feedback, creates an environment of trust and conversation which drives new work and ideas forward. Time unfolds itself for a different kind of productivity in Spoleto – removed from hectic centres of production – giving pause for reflection and consideration amongst colleagues. Our residents have asked us to pass on their gratitude to you, our Friends and Patrons – thank you from us all. First, a message from our composer in residence Cevanne Horrocks-Hopayian:
Cevanne, an Anglo-Armenian composer and performer, plays this Scottish folk song from her studio, the music room in Casa Mahler. She works with a range of ensembles – both acoustic and electronic, Eastern and Western, folk and classical – connecting diverse sounds with lyricism, rhythm and storytelling. She also worked in the Sol LeWitt studio where, as the images in the slideshow below depict, she has been developing ideas for new visual and sonic works.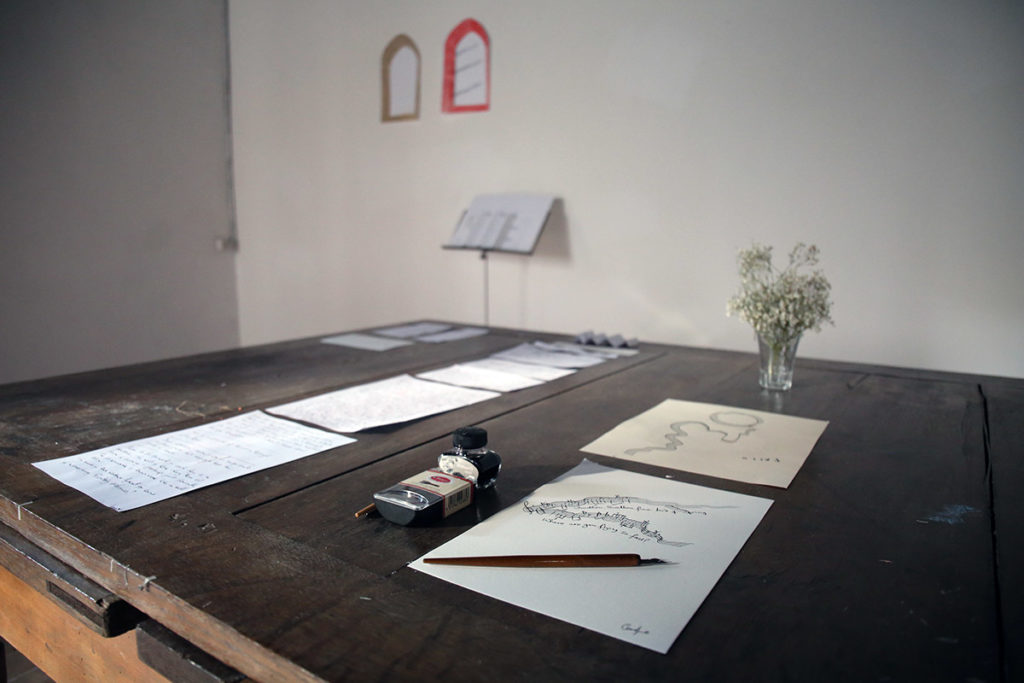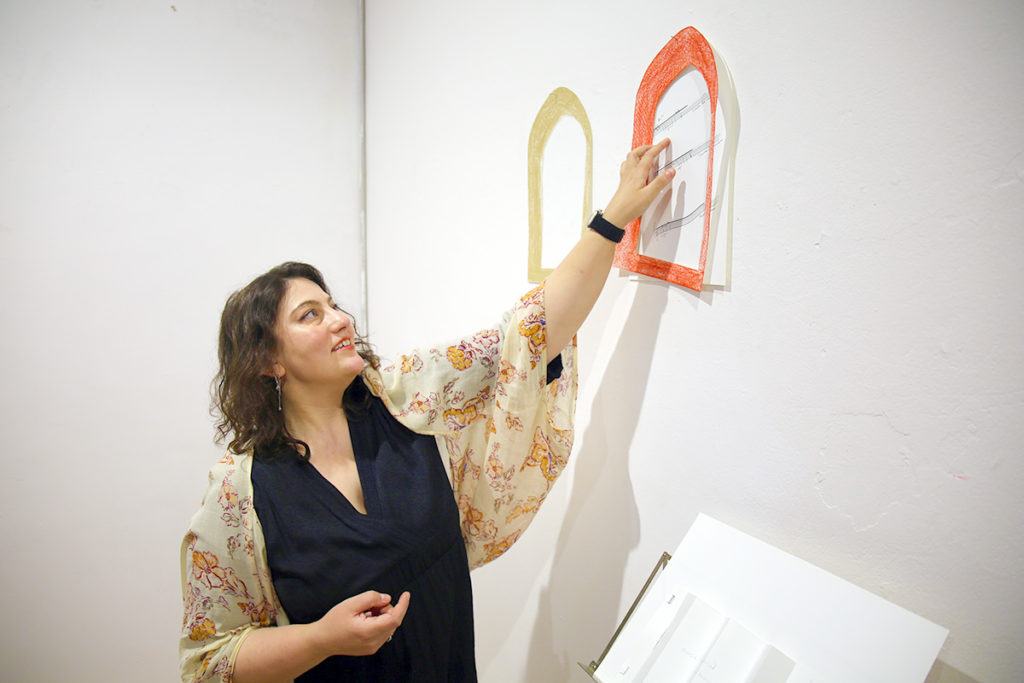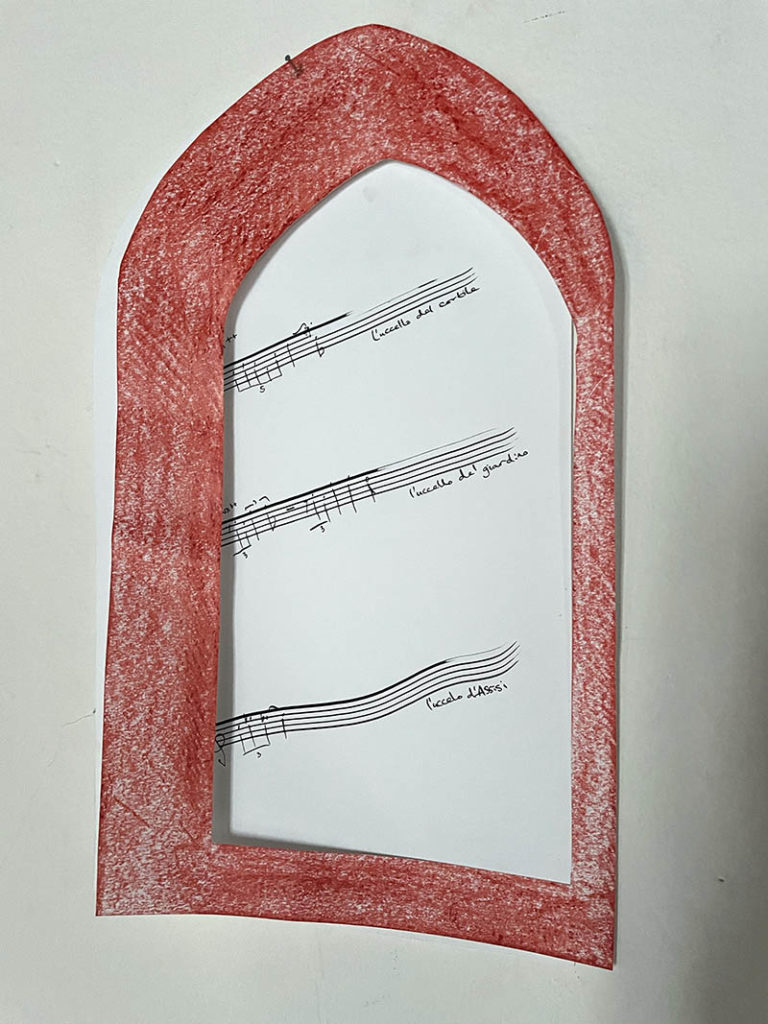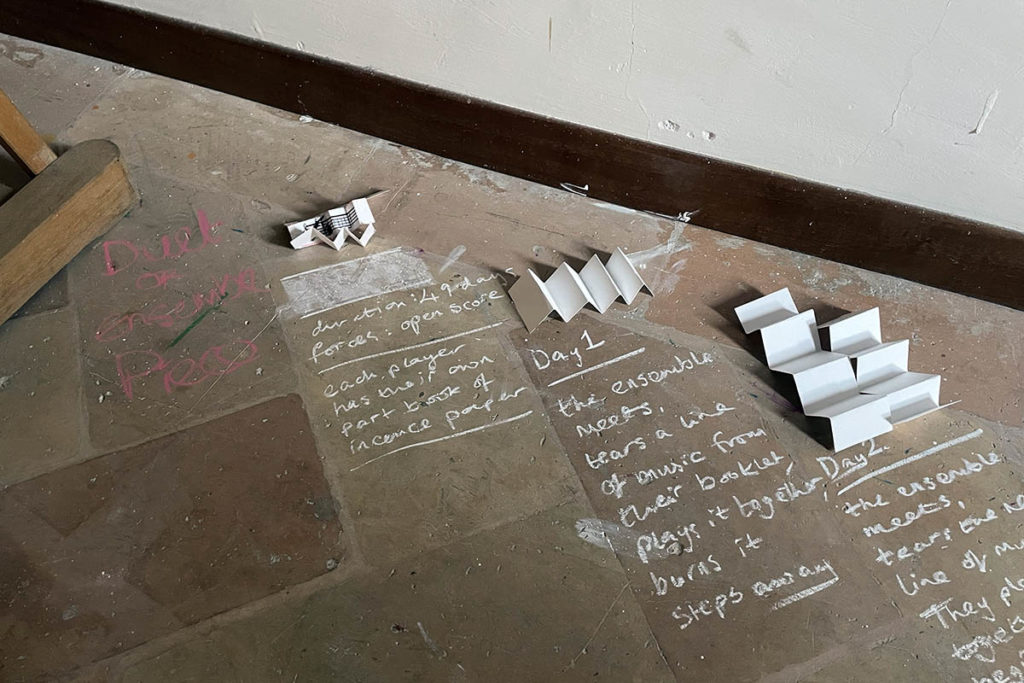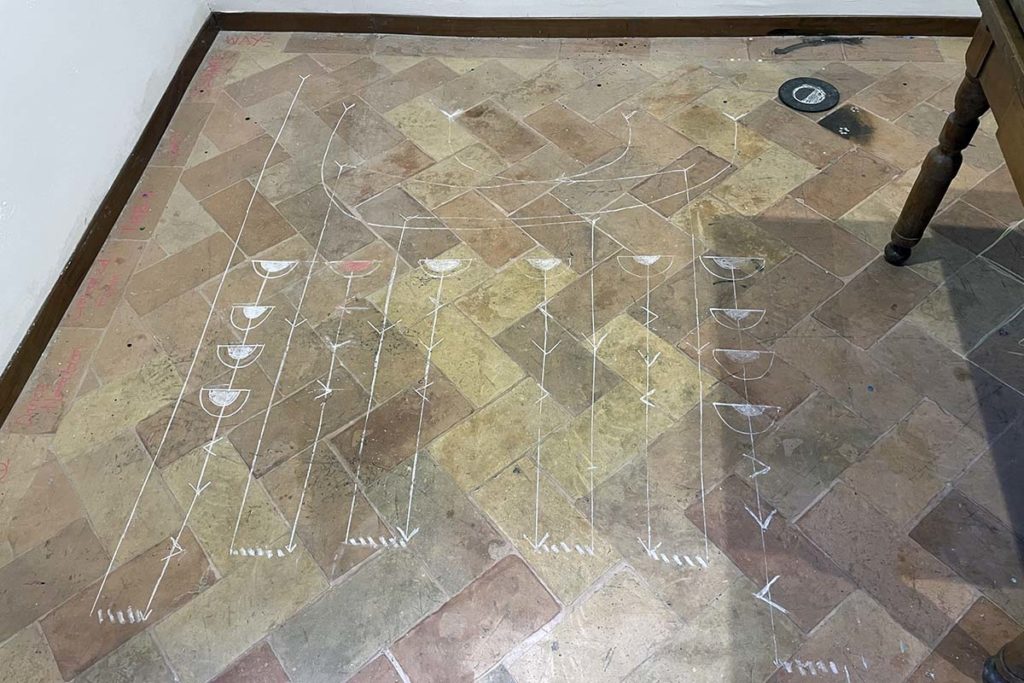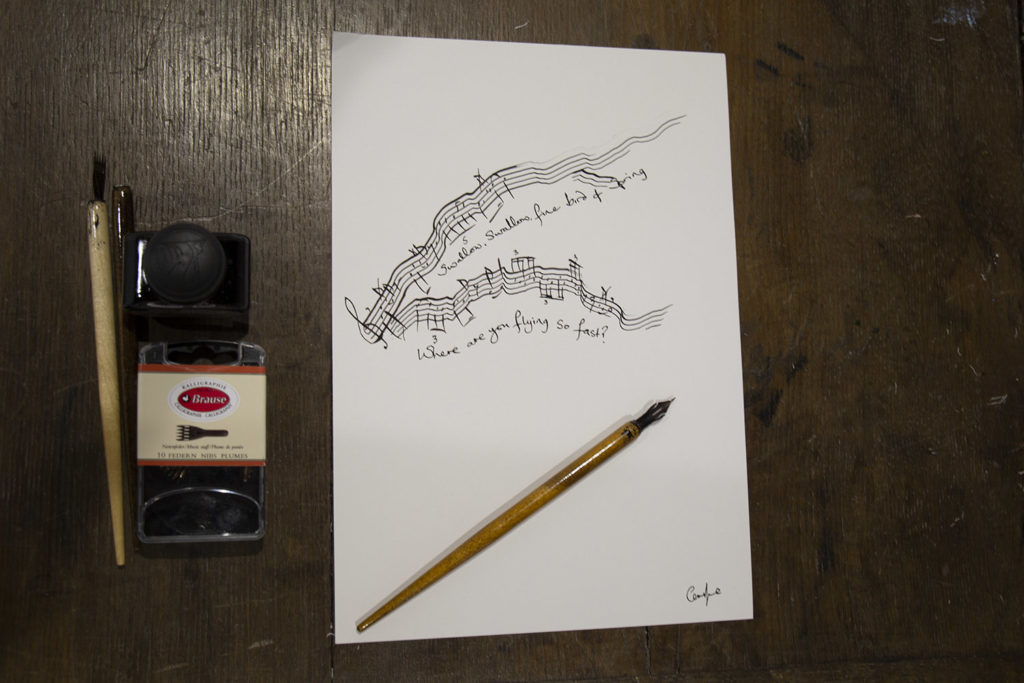 On the wall of Cevanne's studio you can see arched window designs, conceived as compositional apertures, bearing fragments of birdsong heard in Spoleto. The studio floor became Cevanne's playground, with sketches and notations for new works, including notes for a multi-day durational performance involving writing lines of music on incense paper (used in rituals in Armenia): each day a phrase is played and then the music burned. Thereafter, when it is played on subsequent days (when a further phrase is also played and burned, adding to the composition) the music from previous days must be recounted from memory. Themes of loss and memory – also misremembering – place and migration, recur throughout Cevanne's work. Cevanne's upcoming EP launch>>
Liceo Artistico, Spoleto 2023
We are pleased to report that we have started to plan an education program with the Liceo Artistico in Spoleto for 2023. Our Assistant Curator – Spoleto born Tommaso Faraci – is working with ceramicist and sculptor Prof. Annalisa Guerri to develop the program. It will provide workshops for school children from the age of 16 as well as opportunities to learn from and work with artists participating in our program.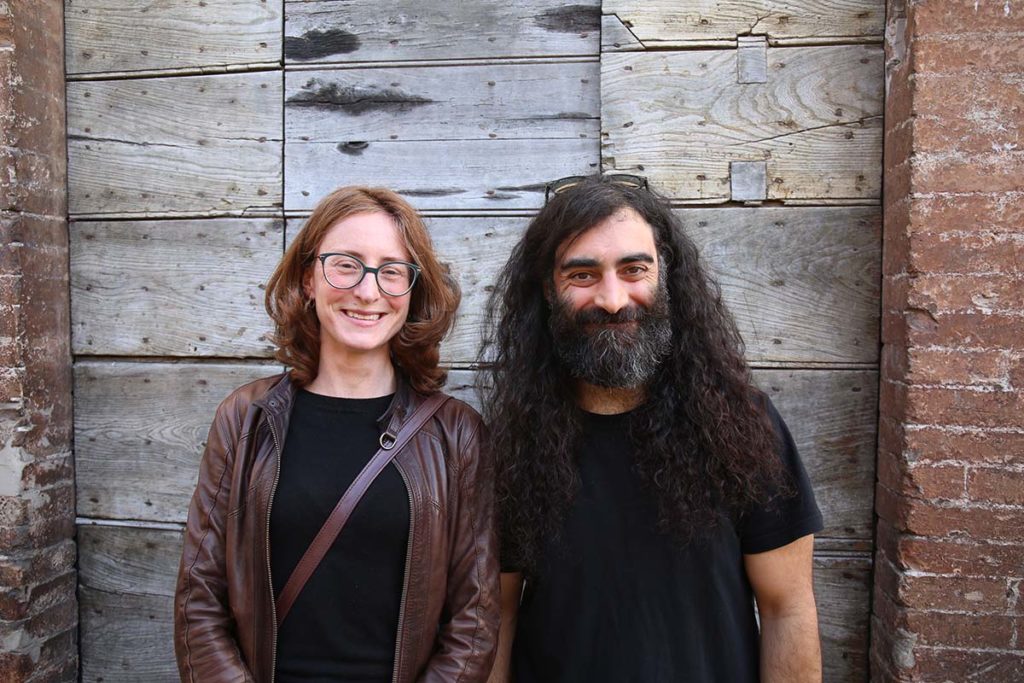 In Spoleto, artist in residence Clémentine Bedos has been developing a book project and collaboration with their grandmother the so-called "outsider" artist Jeanne Durand, the project reflects on drawing as a means of revealing the body and the different regimes of power that cross and construct it. Clémentine's work explores the entanglement of personal and cultural histories through hybrid, site-specific performances, focusing on multilayered oppressions faced by marginalised bodies and communities.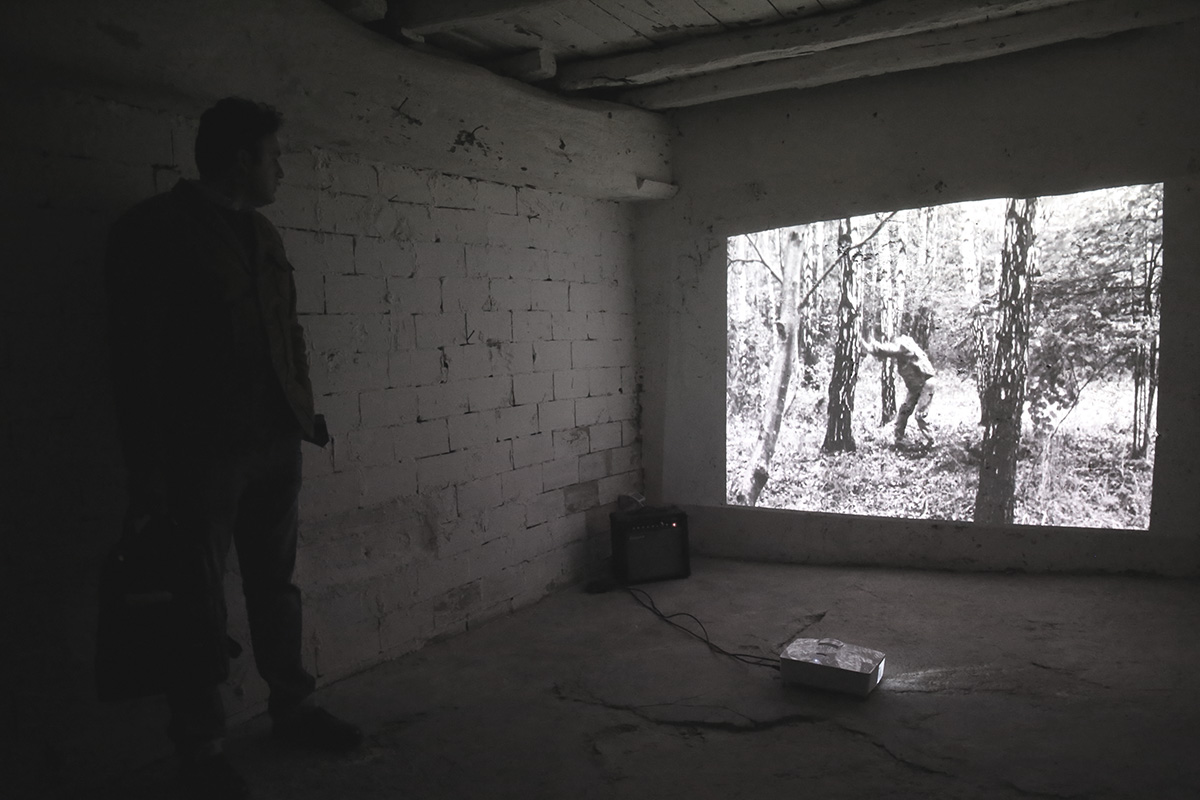 For our Open Studios, Clementine shared their recent work Metamorph (2022) 16mm, 09'14" (pictured above, installed in part of the 'Cantina', below the Sol LeWitt studio). Metamorph includes a 16mm film, along with prosthetics, text, sound and performance-based works. It draws on the myth of Daphne, who transforms into a laurel tree to escape pursuit by Apollo. In Metamorph this narrative – which is traditionally interpreted as resulting in Daphne's 'eternal silence' or 'loss of self' – is reframed through a queer, transcultural and multi-species lens to consider alternative interpretations around agency and the character's relationship to landscape. More info>>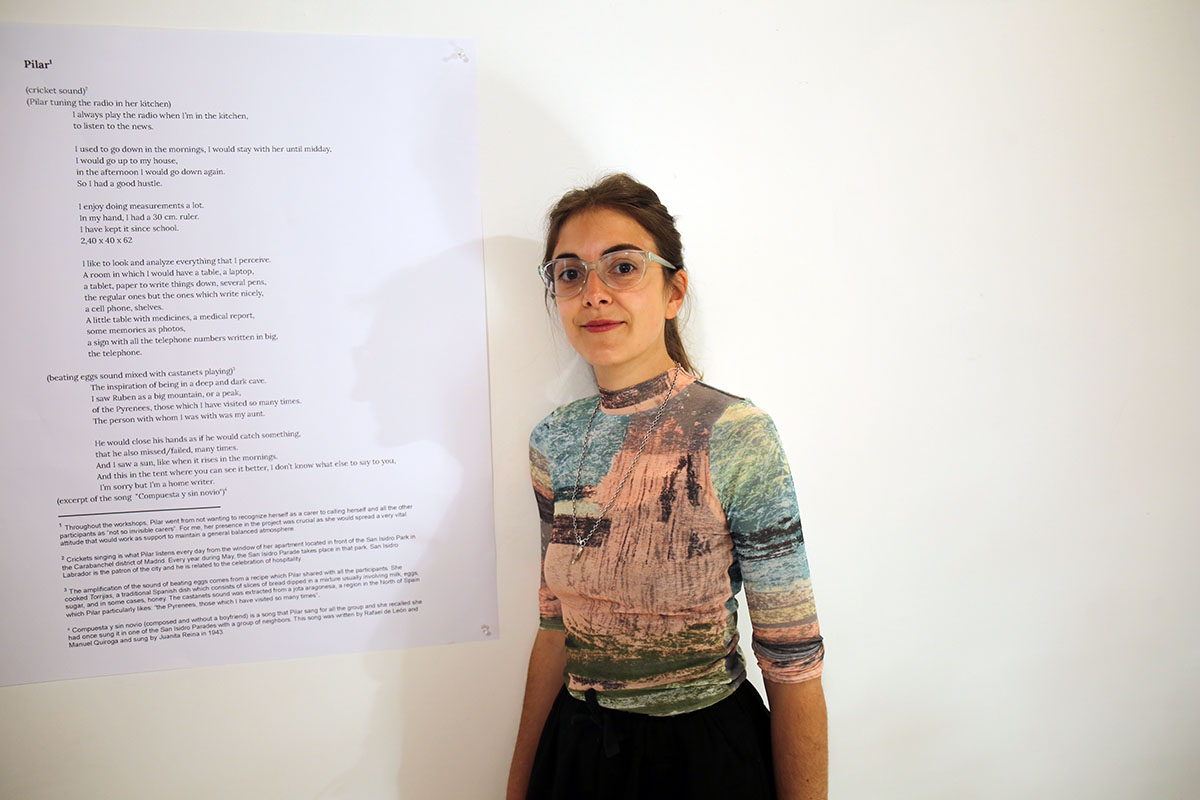 Curator in residence Daniela Ruiz Moreno is currently working on a participatory art program 'Cuidadorxs Invisibles' (Invisible Exchanges of Care) in Madrid; the program develops projects with people suffering from degenerative diseases and their carers. For our Open Studios, Daniela held a listening session of the Archive of Care, a collection of sound portraits which result from the program. In Spoleto, Daniela has been reflecting on her recent programming in Madrid and developing footnoted transcripts of the sound pieces (pictured above in exhibition at the Open Studios) in order to explore new uses and entry points to the archive. Daniela has also spent time developing a project with artist and former resident Joshua Leon, who visited us again this spring; rooted in olive production in the Valle delle Umbria, the project will form part of our Materia program, which launches later in 2022.
Abbas Zahedi, Artist in Residence, 2023
The success of our recent Fundraising Appeal, to secure base funding for three years, has meant we can program ahead more effectively. We invited Abbas Zahedi (pictured here in Sol's wall drawing room in Spoleto's gallery of modern art) to join us for a week to discuss a residency and project for 2023; he stayed with us before making his way to the Venice Biennale to participate in the Asia Forum for contemporary art. His background is in medicine and this informs his interdisciplinary practice; a combination of philosophy, poetics, and social dynamics with sound, sculpture, and other performative media. Artist website>>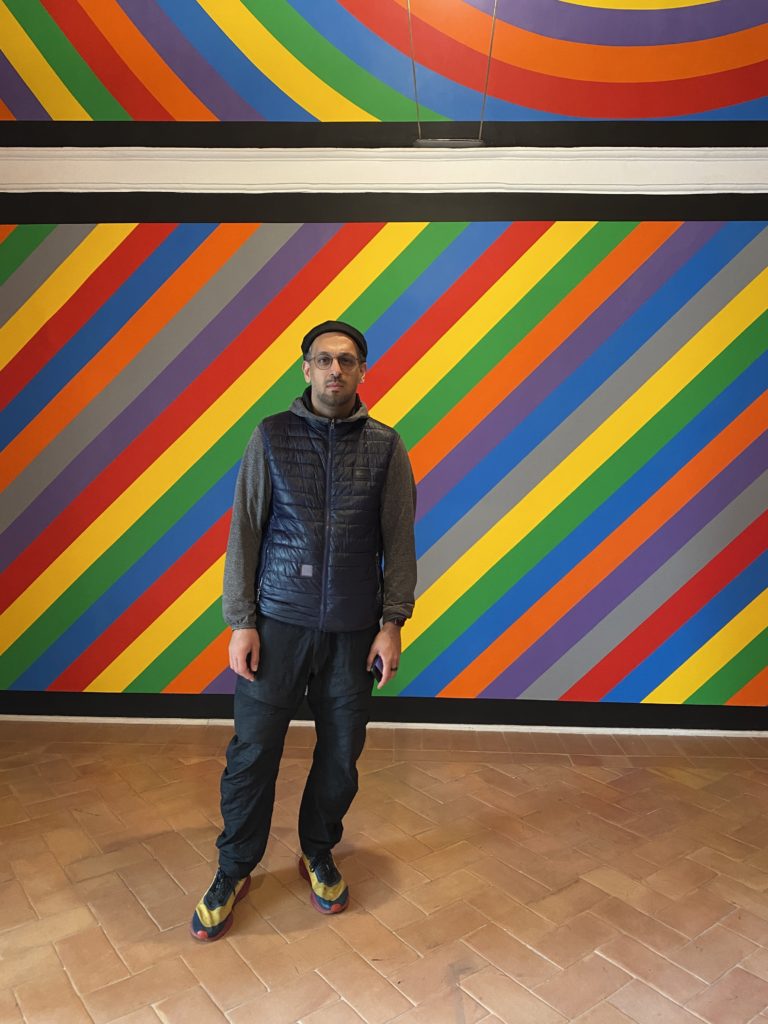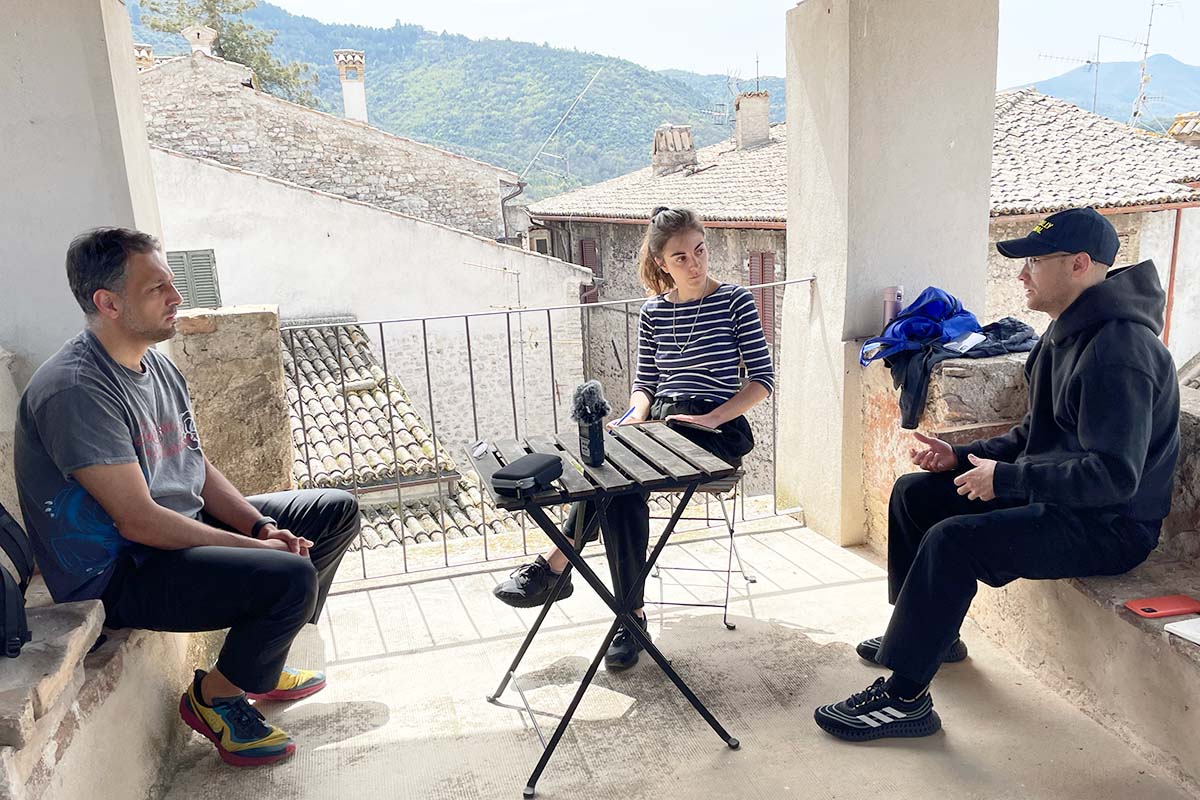 Writer in residence Ellen Mara De Wachter has been working on her latest book, which explores the relationship between art and food, specifically the work of artists who use food as a material. Inevitably, the visual is given primacy in art criticism – Ellen's book dismantles art historical hierarchies of the senses, and expands the sensory appreciation of art to include the food-related senses of smell, taste and touch, as well as visceral and other interoceptive sensations. It celebrates the subversive potency of art that engages these so-called 'lower' senses, and its capacity to connect people with their bodily experience. Ellen organised a number of readings during the session as well as a workshop on drafting. For the Open Studios, she invited guests to share her approach to writing about these art works by playing a game involving Savoiardi biscuits, sensations and words – asking visitors to write and draw their physical and mental responses to eating and drinking.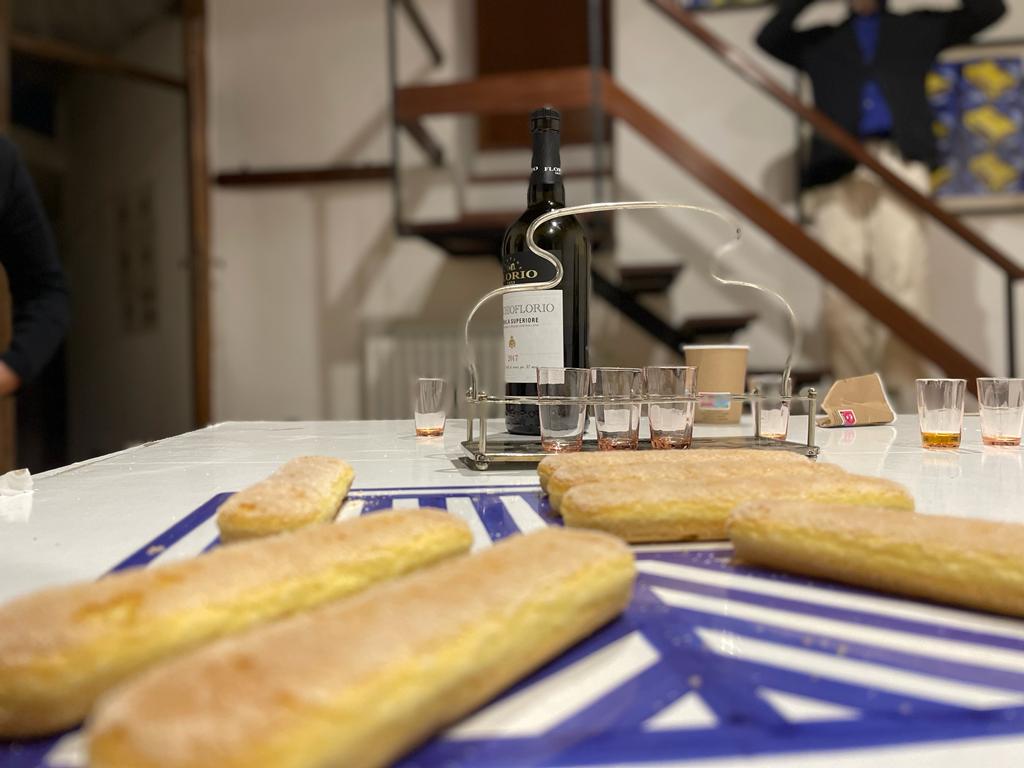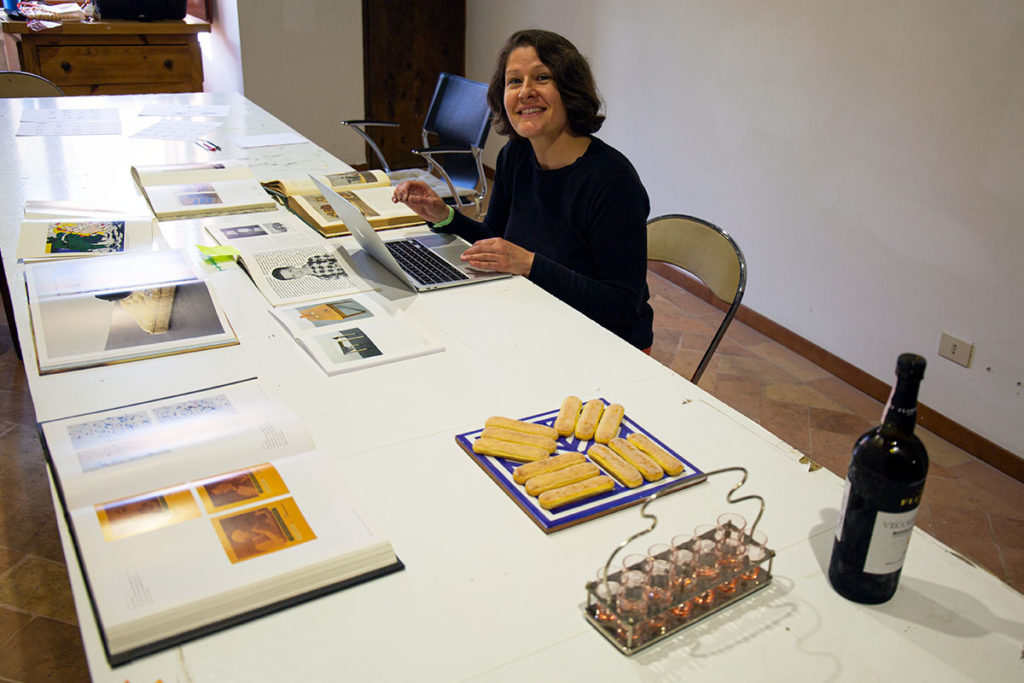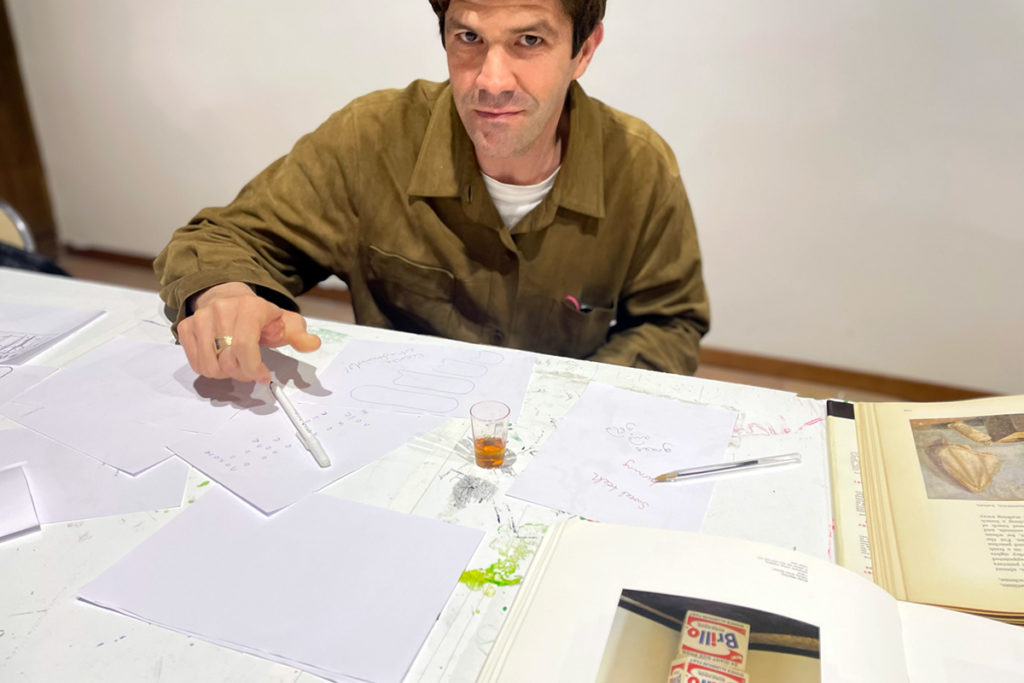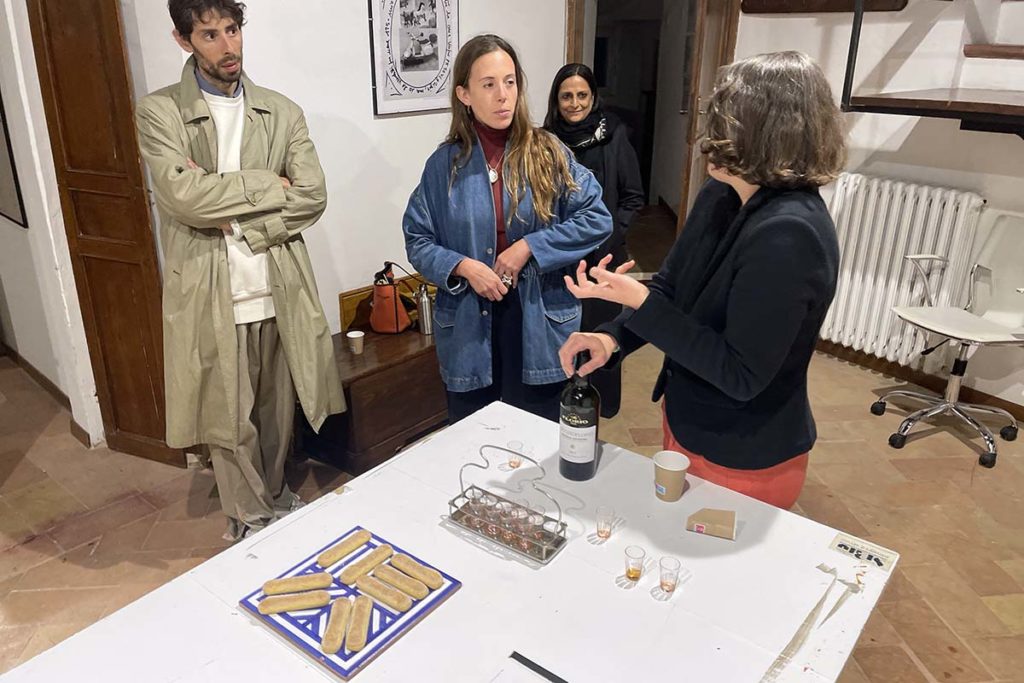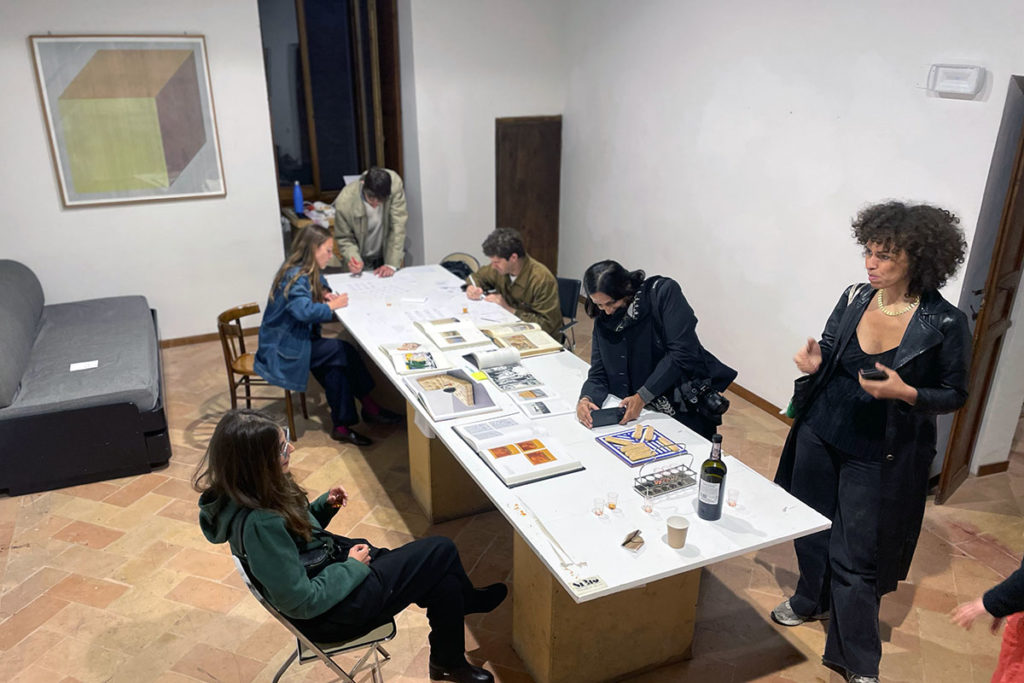 Spoleto is a place of wondrous sensations: from the food to the sounds, smells, atmosphere, light, flowers, stones and hills, there is always something fascinating and stimulating to engage with, and this helped me play and experiment with my project. My conversations with the other residents and our shared time helped me hone the quality of my thinking and I enjoyed seeing things with which I have grown familiar from different perspectives. The residency as a whole seems like a perfect expression of the spirit of generosity handed down from Anna Mahler and Sol LeWitt, and I felt supported and encouraged both practically and in the development of my work. After two years of quite solitary writing it was an extraordinary gift to spend time with creative peers and exchange ideas across disciplines and backgrounds. I will draw on the energy I built up during my residency as I continue to write.
Ellen Mara De Wachter
This session we also organised a site visit with Luis Alberto Rodriguez, who will be in residence with us later in the year. Led by Monica Trevisani, the Festival dei Due Mondi in Spoleto has recently archived its extraordinary collection of costumes. Numbering close to 4000 pieces and dating back to the early 1960s, some were worn by such luminaries as Rudolf Nureyev. Before pursuing his photography, Luis was a professional dancer for 15 years, performing across the world. His photographic work is informed by that experience; key themes being the body in movement, its adornment and the expression of  identity therein. Using funds from the Premio Carla Fendi 2021, we are initiating a project with Luis which will activate this amazing archive and bring it new life and visibility. Click here to read an article about Luis's work. The slideshow below shows images from the site visit.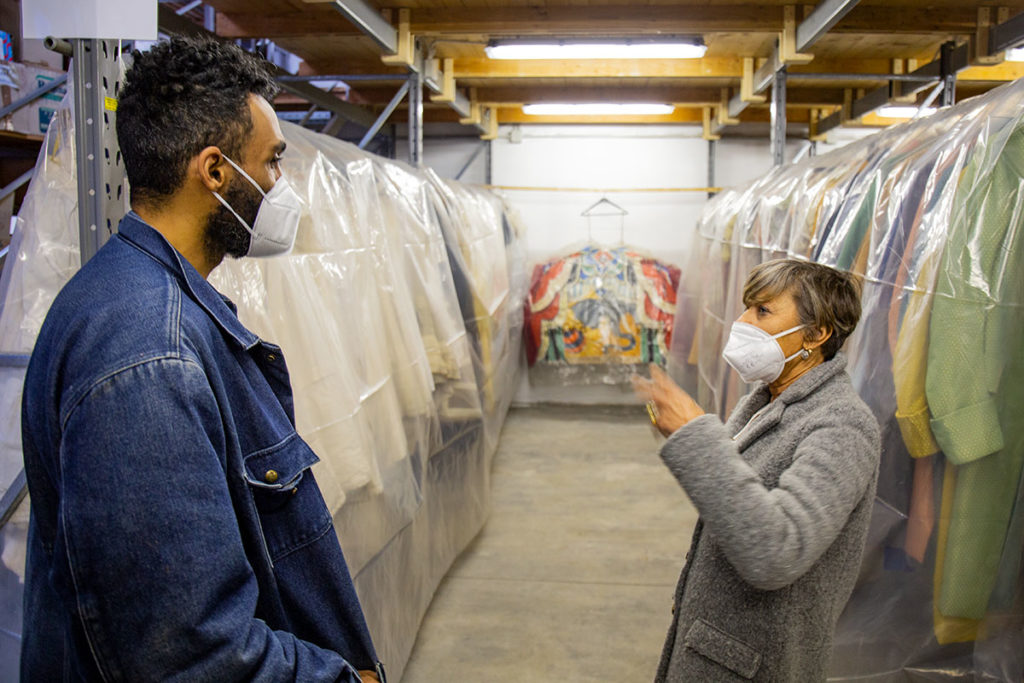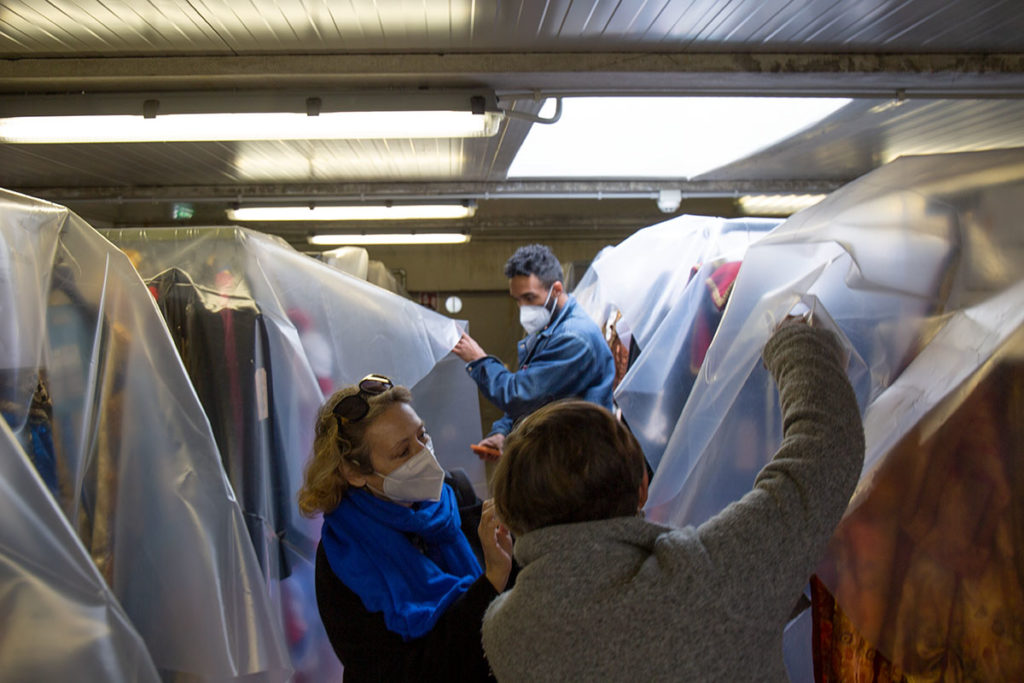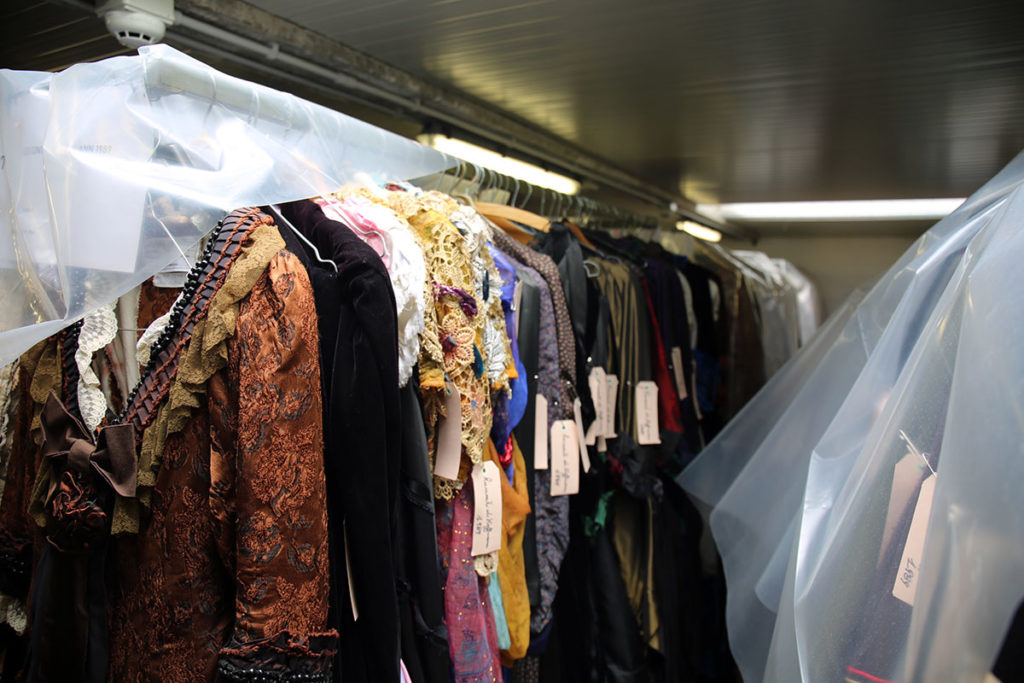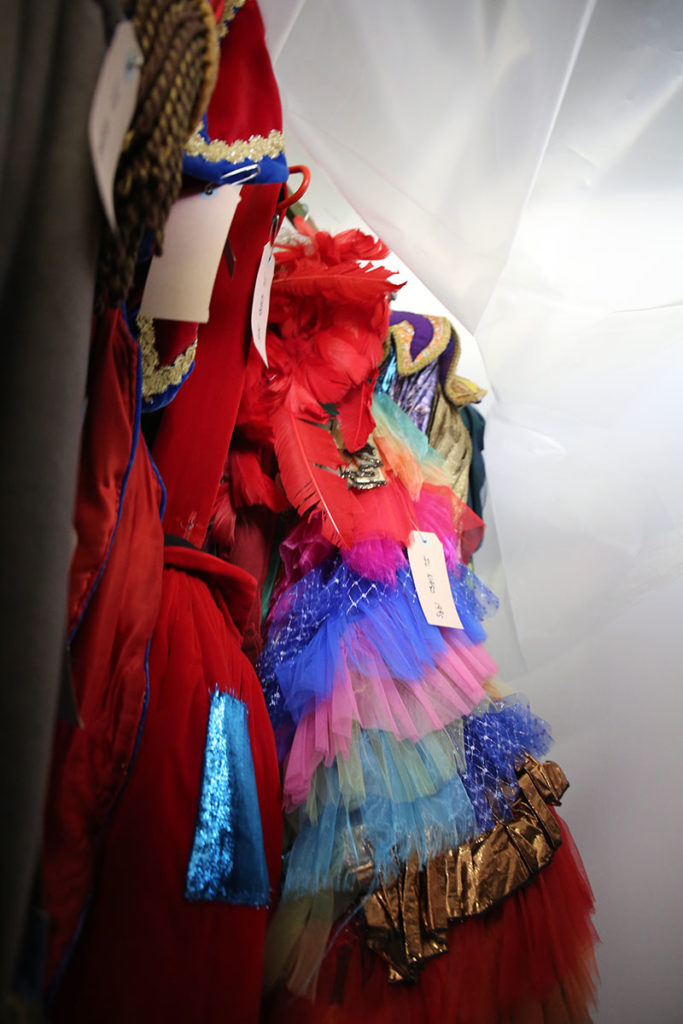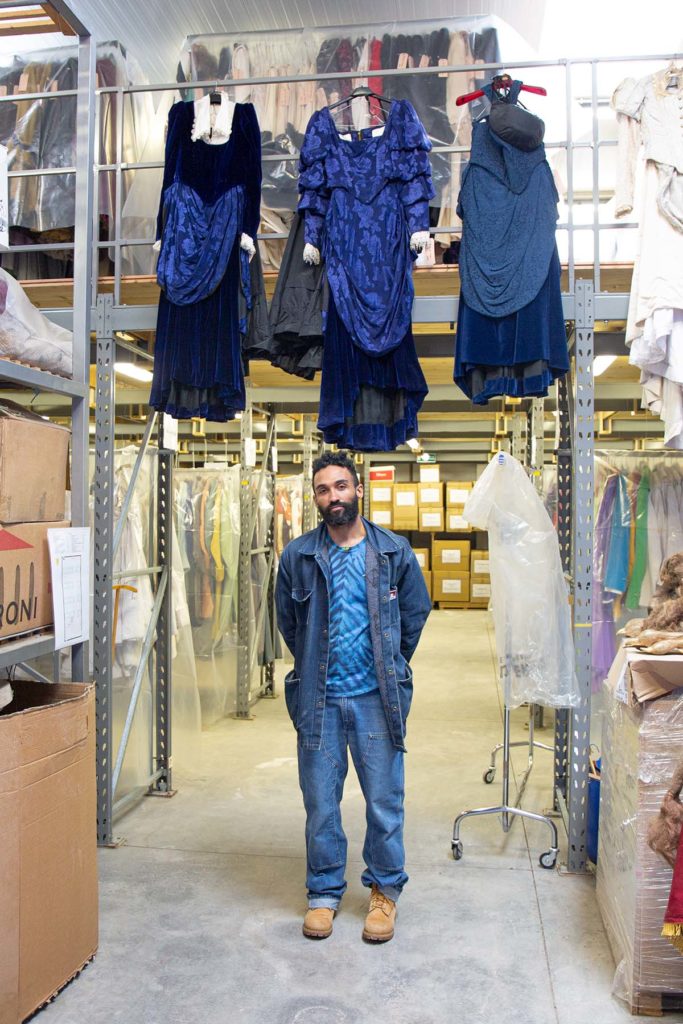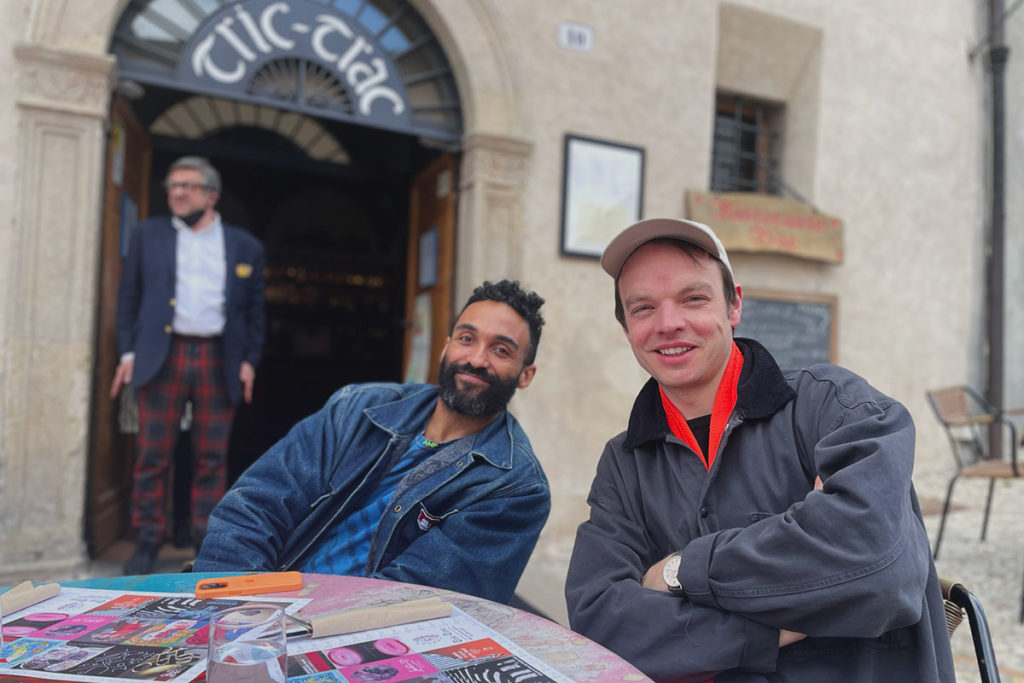 We look forward to keeping you up to date with the program as it develops this year. We pause for a few weeks now and are back in session from June 5 until July 12. That session crosses with the Festival dei Due Mondi, to which we are excited to be contributing the film series Artists on Camera: Michael Blackwood Productions. Please be in touch if you have any plans to visit Italy this year, we would be thrilled to host you. If not, we will keep sending you updates.
Good wishes and our gratitude,
Eva LeWitt and Guy Robertson