Rob Chavasse
b.1984, Shoreham-by-Sea, England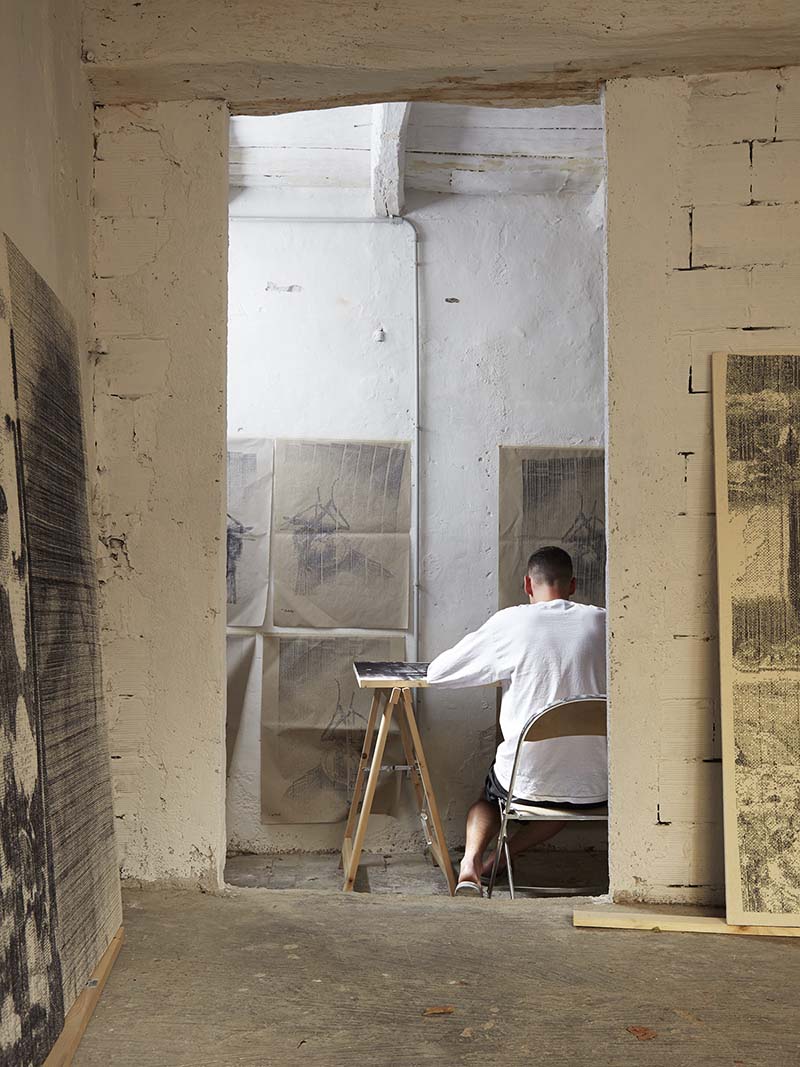 Chavasse at work in his studio on Via Brignone, Spoleto. Photo © Tim Smyth
During his residency Rob Chavasse, who is best known for making site-specific installation work, experimented with the image-making aspects of his practice, using a hand-held dot matrix print gun normally used in packaging assembly lines. In recent installations he had started to work with this tool, but hadn't yet found the opportunity to explore its full potential.
Chavasse found various subjects to work with, at one point asking the residents for the throwaway admin photographs stored on their phones; pictures of passwords on the backs of routers, for example. He experimented with different techniques (the print gun responds sensitively to the users hand gesture) and began to compose new images using a combination of panels from different subjects.
He found other subjects in Spoleto: felled mosquitos, rife in June, were collected from around the studios. Using a microscopic lens, attached to his cellphone, the insects were photographed and then printed onto connected panels of foamboard. The mosquitos, seen in excruciating detail, crumpled like crashed jets or fallen ballerinas, took on the poesy of momento mori.
Chavasse's residency was generously supported by The Sunday Painter and a Supporter's Circle.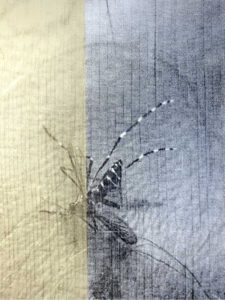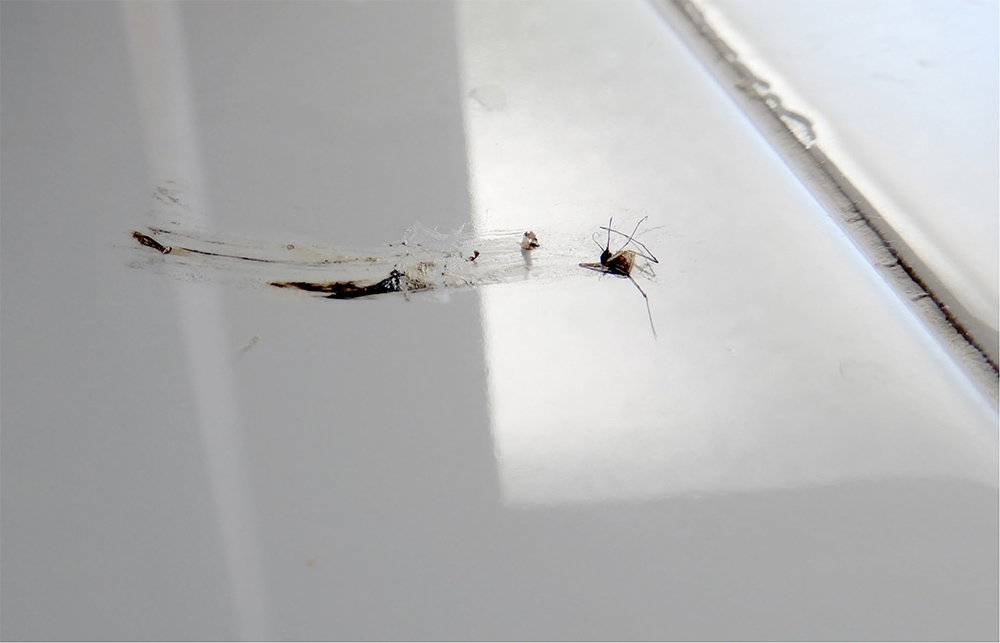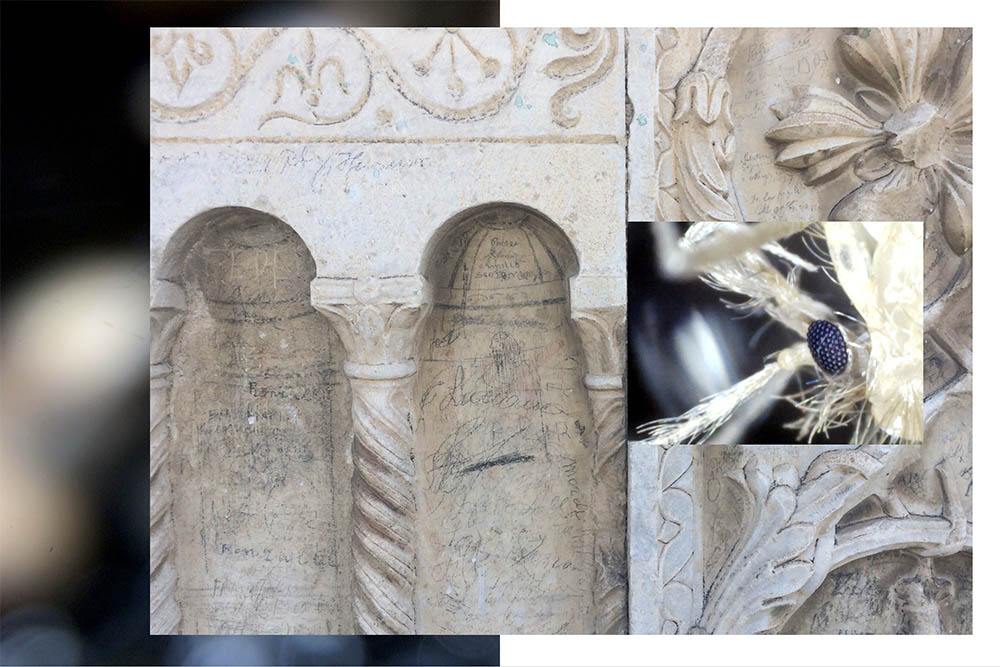 Rob Chavasse lives and works in Dover, England. His work is often site-specific and subverts traditional notions of what an artwork constitutes. A recent example of Chavasse's work is his installation for Frieze Focus, London, in 2016 with The Sunday Painter; Marsh Lane Diversion was a shipment of plasterboard temporarily diverted from the builders merchant to an exhibition space, with an image of a dishevelled bed printed on the sides of the stack. Chavasse's conceptual caesuras, in the legacy of institutional critique, come with his own unique aesthetic and sense of the poetic. He is represented by The Sunday Painter, London.