Mosie Romney
Artist in Residence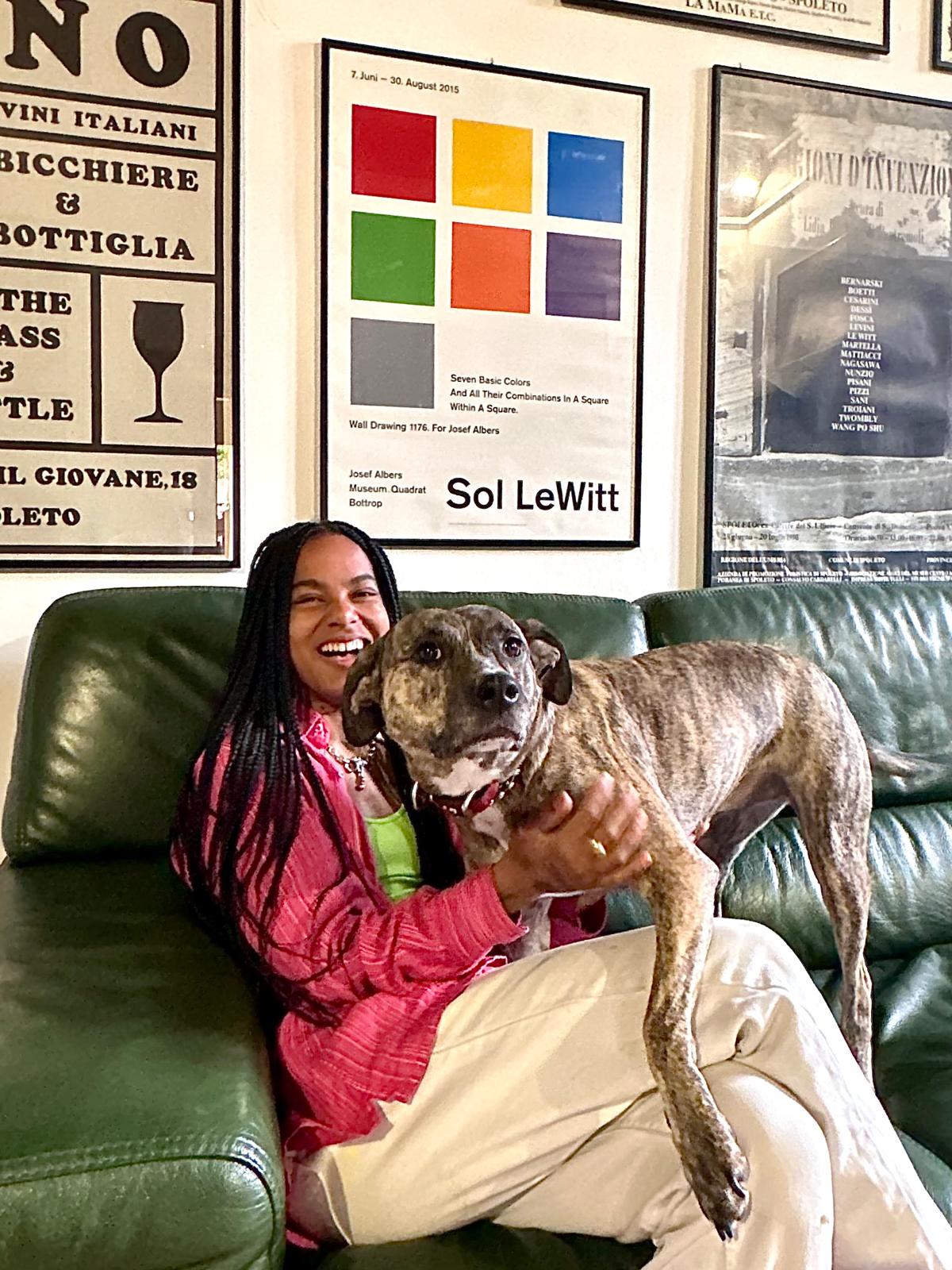 Mosie Romney was artist in residence during our Festival Session 2023. They worked on new paintings for an exhibition at PPOW Gallery in New York. Romney (b. 1994, New York) lives and works between Ridgewood, Queens, and the Hudson Valley. Combining figurative and abstract elements, they make visionary-like paintings exploring the medium's ability to act as a portal for self-perception and explore the feeling of polychronic time. Their paintings express life as an empowering, performative experience, whilst conveying the emotional strain of living in a society where contact across boundaries is constantly in contention.
Romney collages their own memories with found imagery – often drawn from their growing collection of family album photographs, acquired on the internet – as well as recycling and evolving a cast of characters and objects from previous pictures. Romney has a background in poetry and, as such, language often appears in the work. Similarly, their experience in set painting, for theatre and film, is a point of reference. Mosie has described their practice as dealing with "…visibility and its complications, the satisfaction and limited subjectivity of seeing and being seen."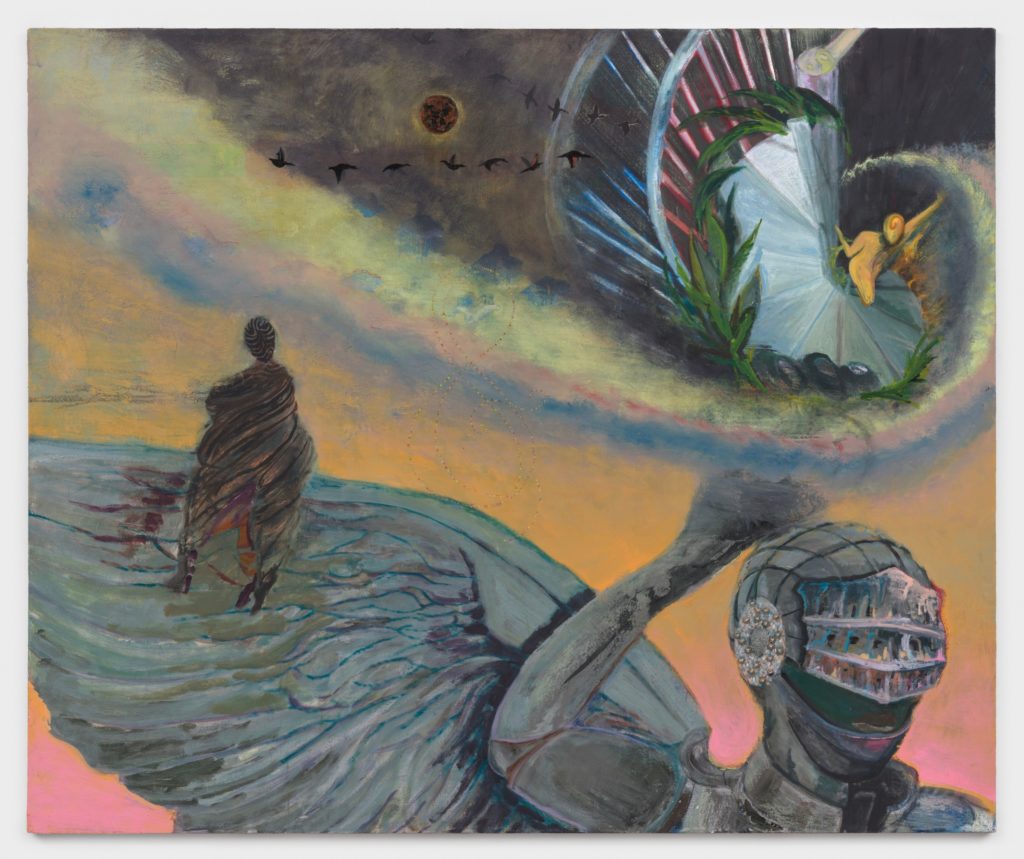 Mosie Romney, AUTONOMY (RE)QUEST, 2023, oil on canvas, 152.4 x 182.9 cm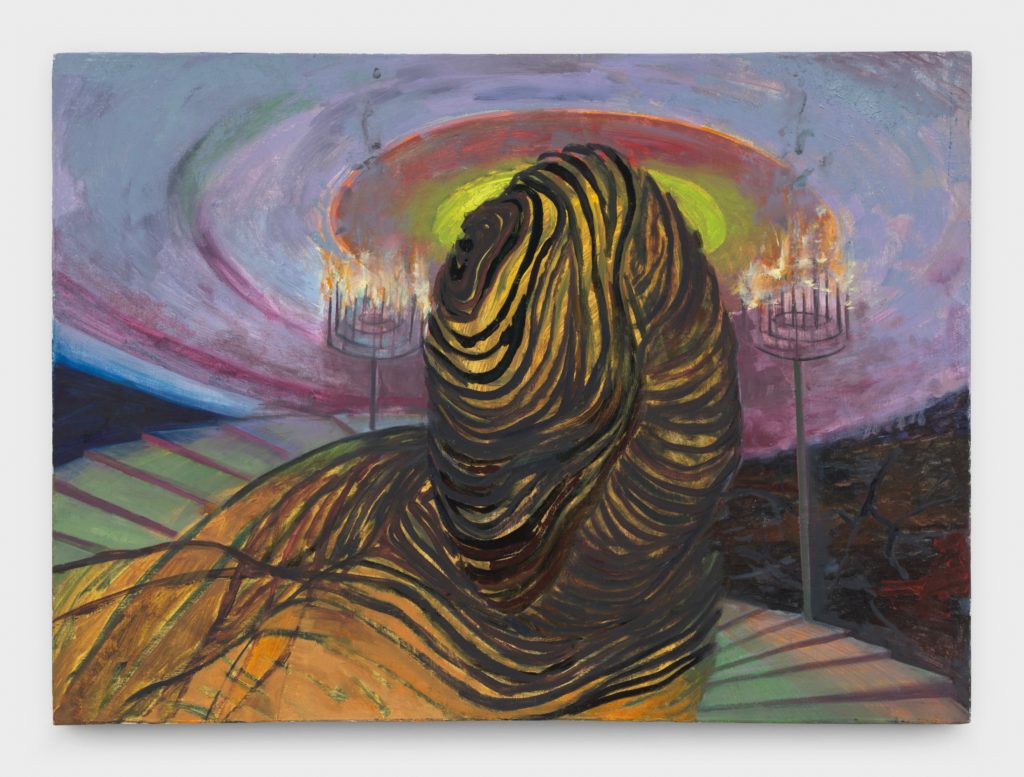 Mosie Romney, Air for the fire, 2023, oil on canvas, 76.2 x 55.9 cm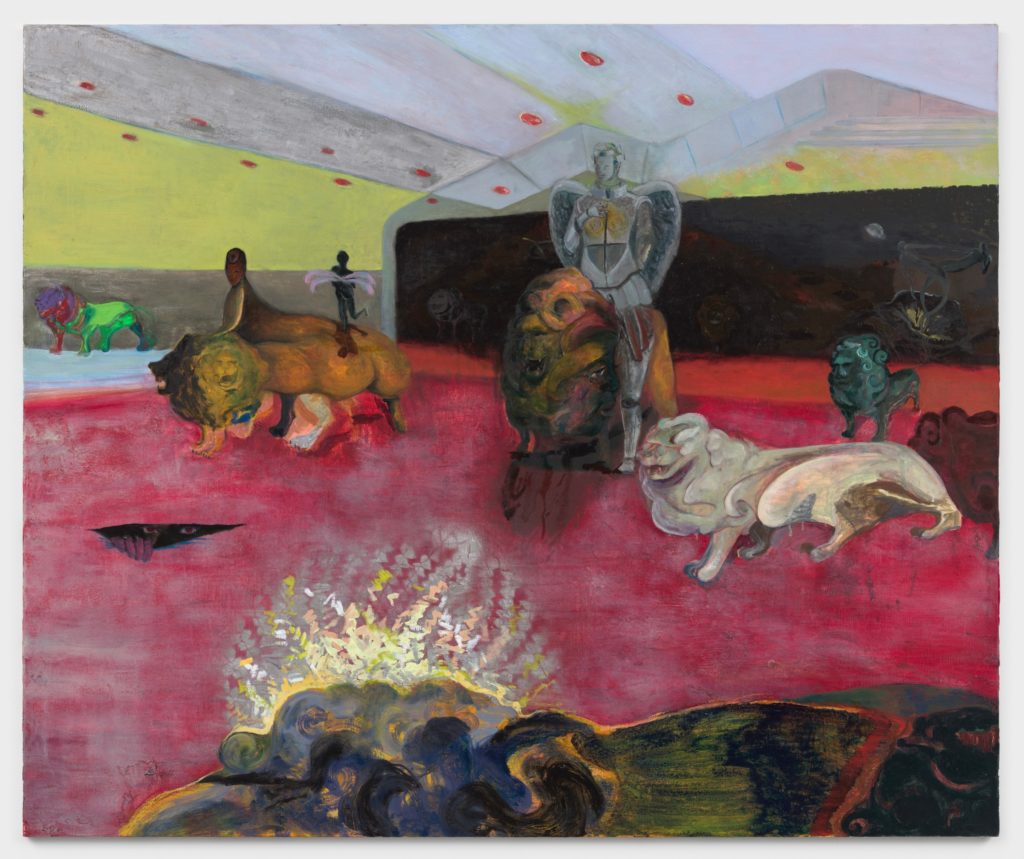 Mosie Romney, The Courage to Crawl, 2022, oil on canvas, 152.4 x 182.9 cm
Recent exhibitions include turnturnturnturn, Galeria Nicodim, Bucharest (2022, solo); Mosie Romney: it's not My Music, Nicodim, Los Angeles; Sense of Place, Greene Naftali, New York (2022); Symbiopsychotaxiplasm, curated by Mosie Romney, Nicodim, New York (2022); Mosie Romney: Old, Used & New, Gern en Regalia, New York (2022, solo). Their work is included in the collections of the Green Family Art Foundation, Dallas; the Institute of Contemporary Art, Miami; Pond Society, Shanghai; the Studio Museum in Harlem, New York; and the Yuz Museum, Shanghai.