Meta Grgurevic
b.1979, Ljubljana, Slovenia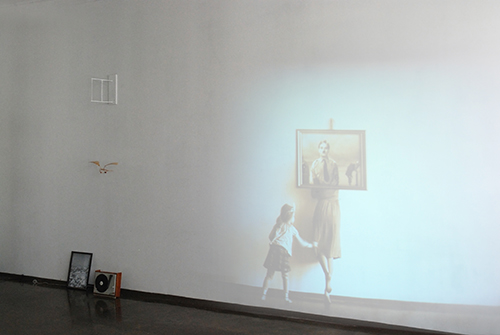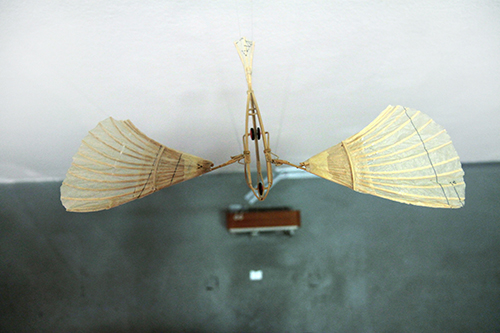 Artist website: metagrgurevic.com
Image: installation views from Lucid Dream, 2012.
Grgurevic creates installations which explore art's relationship to science. Although she studied painting, she finds her means of expression in a complex interplay of kinetic mechanical objects in multidimensional settings.
She describes her practice: "Creative process is an endless process of learning that is twofold: 1. Understanding technical features of fine arts medium, understanding operational system and the power of effect and finally knowing how to use it. 2. Understanding the historical development and the background of a desired medium. Going through the history of science, movies or literature with intention to discover all features of the medium, leads me to interesting random fragments of history in which I find obvious analogies with contemporary times. These help me understand and broaden the content of my work. Through my vision and comprehension of my current situation and its relationship towards the environment I live in, I reinterpret them and sometimes directly or indirectly actualize them."
Ggruveric finished her post-graduate studies in painting at the Venice Fine Art Academy in 2007. From 2002- 2005 she, Mara Ambrozic, Jasmina Cibic and Mery Favaretto founded and ran the Passaporta group, which operated between Venice, Ljubljana, Granada and London. Since then she has frequently worked in collaboration with other artists: Uröa Vidic, JAäA, Tine Grgurevic, Mark Pozlep, Nina Vidrih, Kalu (Luka Uröic), Junzi. As well with people from fields of mechanical engineering and electrical engineering: France Petac, Otto Urpelainen and Martin Podlogar.