Open Call: Mahler, Song of the Earth

Mahler & LeWitt Studios / Mahler Foundation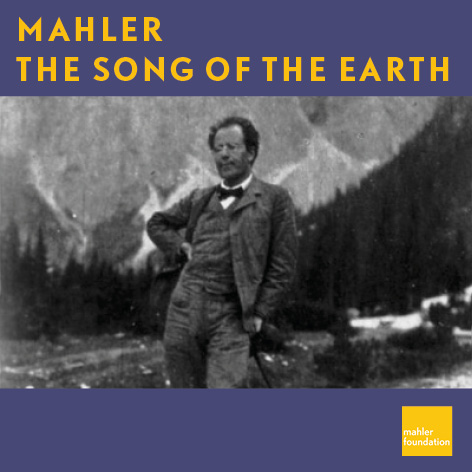 Pictured: Gustav Mahler, Fischlein Valley, 1909
Residency dates: UPDATE between 28 May – 11 July (Open Studio: 9 July)
The open call was awarded to Duval Timothy
We are pleased to present an Open Call residency opportunity for a composer or artists and musicians working in performance to join a residency session in Spoleto and participate in Mahler, The Song of the Earth an initiative of the Mahler Foundation which, in the context of the global climate crisis, invites responses to Gustav Mahler's symphonic work 'The Song of the Earth' (Das Lied von der Erde).
Mahler believed nature held the key to the profundity of life. In his late masterpiece, 'The Song of the Earth', the composer contemplates the many facets of life – its beauty and hardship – and maps out an inner journey, from a fear of death to a deep acceptance of our mortality, recognizing in its valedictory closing movement that to live is to participate in the never-ending unfolding of existence, that in being, we, too, are a part of eternity. As he once summed up: "One will be able to give me the title: 'Singer of Nature'", an artist tapping into sacred life for inspiration and insight.
In the face of the challenges humanity has imposed on nature and that we must all now address – climate change, plastic waste, habitat destruction, to name but a few – Mahler, The Song of the Earth draws on the composer's intense awareness of the preciousness of our planet to raise awareness and encourage action.
Applications are invited from artists of all disciplines, nationality and age. A response to 'The Song of the Earth' is defined as a borrowing of texts, a musical quotation, or, more loosely, as a reference to and alliance with the composer's perspective on nature and humanity.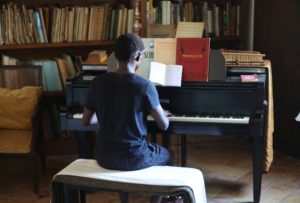 Mahler Foundation explain: "Participants are urged to listen to the Earth's song and stand up for its protection. Inspiring both the mind and the heart through the arts, these projects will celebrate the human condition and underscore our reliance on a thriving environment."
The opportunity is for:
Composers, musicians, choreographers and artists working in performance.
Professionals who are at any stage in their careers but who are not currently in higher education.
Artists of any age or nationality.
Individuals who are interested in exploring new ways of sharing live performance work.
As part of the Mahler & LeWitt Studios 2021 Live Art support program we invite applications from individuals who are facing challenges with creating work and sustaining a career due to the Covid-19 pandemic.
The residency includes:
Up to 30 days in residence at the Mahler & LeWitt Studios, including independent accommodation and studio space.
30 euros per diem.
Production budget (up to 500 euros).
Round-trip travel, excluding transfers.
Musicians/composers will have access to a piano in Casa Mahler and artists will haveaccess to a well-equipped workshop.
Curatorial assistance, mentoring and feedback from the Mahler & LeWitt Studios.
Masterclasses: up to 4 video-calls with associates of the Mahler Foundation. The masterclasses will be organised with established professionals and will be selected with the individual applicants practice in mind.
Promotion of the applicants work through the Mahler Foundation's global networks.
Expectations of the resident:
We expect the applicant to commit to a period of research and development at the Mahler & LeWitt Studios and to be willing to share their work through the Mahler & LeWitt Studios and Mahler Foundation networks.
Participation in an informal Open Studios event at the close of the residency, where work-in-progress may be shared with our audiences.
A willingness to respond to the themes and concerns outlined by the 'Maher, The Song of the Earth' project.
As part of the process of evaluating the residency and reflecting on their work in Spoleto, each resident is asked to develop a contribution to an end-of-year publication, made available online and in print. Previous contributions have included interviews with the curator, texts, original artworks or a combination of all three.
Covid-19
The safety of artists attending our residency sessions is of upmost importance to us. All our accommodation is self-contained and each resident has their own bathroom and kitchen. We are implementing extra vigilant cleaning protocols and we are adhering to guidance outlined by local government. If you have any concerns or questions, please do not hesitate to contact us.
Applications
The deadline for submissions is 15 March 2021.
Applications should include:
Artist's Statement / description of practice (500 words max)
A brief outline of how you would use the opportunity, why it would be helpful to your practice (500 words max) and how you respond to the themes of the 'Mahler, The Song of the Earth' project.
Up to x10 images of work or x1 short video (5 mins max) or audio recording.
All submissions or questions should be clearly marked 'Open Call: Mahler, The Song of the Earth' and sent via email to info@mahler-lewitt.org.
Further information
For more information about the Mahler & LeWitt Studios please visit www.mahler- lewitt.org. Complete information about Mahler, The Song of the Earth initiative can be found at www.thesongoftheearth.org.
To learn more about Mahler's symphony 'The Song of the Earth' please visit: www.mahlerfoundation.org/mahler/compositions/das-lied-von-der-erde.
Mahler & LeWitt Studios: Our residencies and special projects are established around the former studios of stone sculptor Anna Mahler (1904-1988) and conceptual artist Sol LeWitt (1928-2007) in Spoleto, Umbria IT. The Torre Bonomo, a medieval tower once used as a residency and exhibition space by the gallerist Marilena Bonomo (1928-2014), is also central to the program. The residencies provide a focused and stimulating environment for artists, curators and writers to develop new ways of working in dialogue with peers and the unique cultural heritage of the region. Each residency is facilitated in response to an individual's needs and interests: experimentation is encouraged. The studios curators facilitate research as well as events or exhibitions, when appropriate, during the residencies. Each resident is provided with accommodation and 24 hour access to a studio. There are facilities for making ceramic as well as a range of other tools for production. Several libraries are also accessible. For detailed information and to learn more about the work of previous residents and our projects, please visit our website www.mahler-lewitt.org.
Mahler Foundation: Gustav Mahler has touched untold lives through his music, communicating in his songs and symphonies the joys and calamities of simply being alive and inspiring a deeply moving vision of the human condition. Many of us have somehow been transformed by this experience. As we've hurtled more than 1/6th of the way through the 21st century, we are now able to perceive the challenges that will confront our civilization for successive generations. And we are also able to perceive how Mahler's music, vision and innovative spirit can unite us to '…rebuild the broken spiritual bridges between the peoples.' Through our support of projects in the contemporary arts, environment and music education, we hope to foster community, refresh our awareness of nature as the inspiration for creativity and speak to humanity's common purposes. Gustav Mahler felt an inner need to render life and humanity's search for meaning and our shared destiny in his musical works, and now, in the 21st century, we wish to promote and give voice to this inner need through our projects. We believe that art illuminates our essence and as such can serve as a vehicle for improving life, that awakening the imagination engenders compassion. "But now imagine such a large work in which the whole world is actually reflected – one is, so to speak, oneself merely an instrument upon which the universe plays." Gustav Mahler