Silvia Costa
Artist in Residence in collaboration
with the Festival dei Due Mondi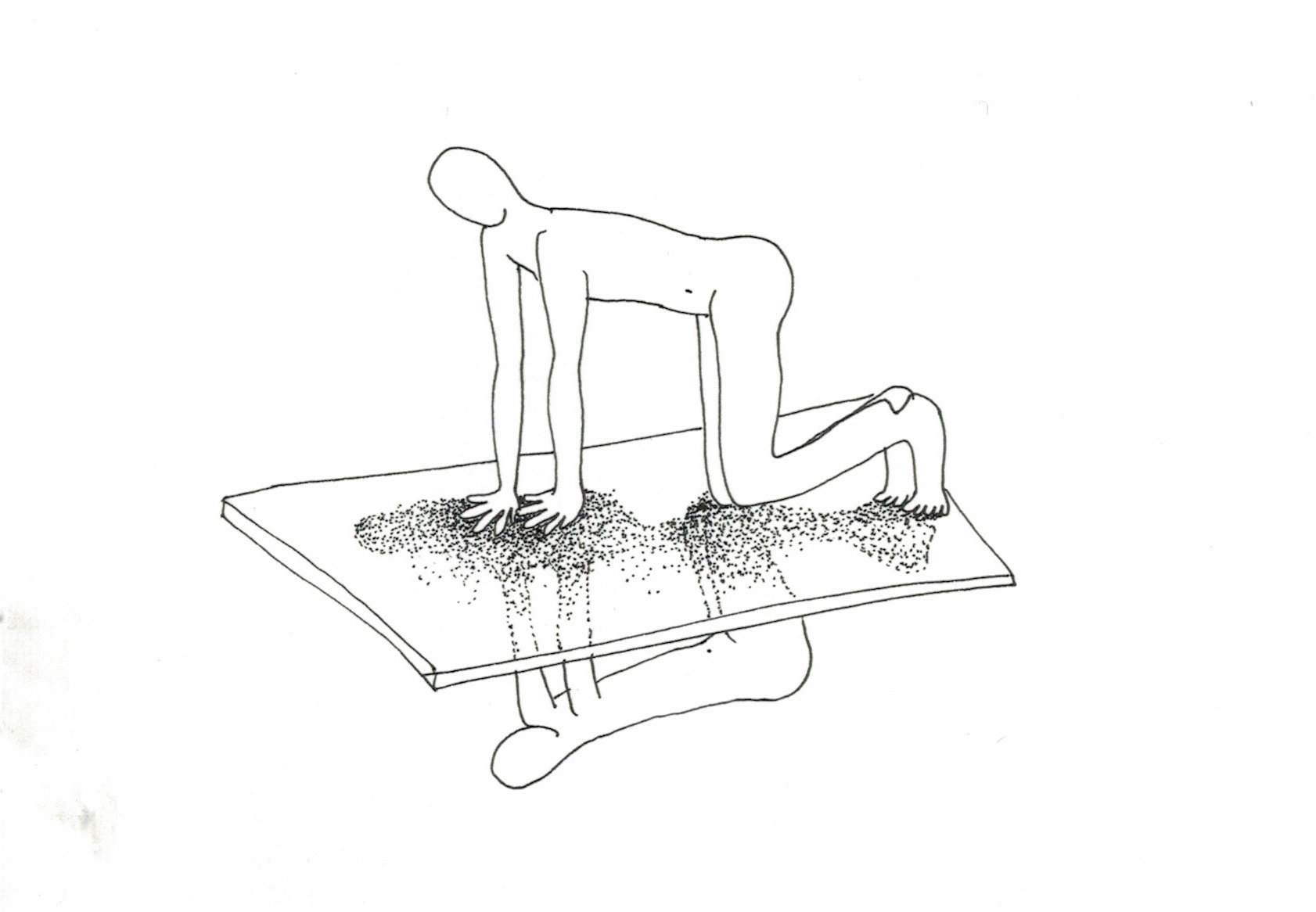 HARAWI Open Studios
July 1st and 2nd, 5pm to 8pm
Mahler & LeWitt Studios, Piazza della Genga, Spoleto 
Free admission
Scenographer and director Silvia Costa will be artist-in-residence at Mahler & LeWitt Studios as she develops and presents her new stage interpretation of HARAWI Messiaen's Canto d'amore e di morte, commissioned by the Festival dei Due mondi. On the day of the last performances, Costa will share new work – drawings, sketches and notes made during the production – at an open studio event at the Mahler & LeWitt Studios.
HARAWI Canto d'amore e di morte (1945), is the first part of a cycle of three compositions that Messiaen dedicated to the myth of Tristan and Isolde, a myth that expresses the obscure and unmentionable link between the passion of love and death. The title refers to an ancient traditional genre of music from the Andes, widespread in Peru, Ecuador and Bolivia, characterized by slow and romantic melodies accompanied by the traditional quena flute. Messiaen uses a surrealist form of writing to compose these 12 songs, where an extremely poetic and symbolic French is mixed with some words from the native American Quechua language.
Describing her drawing practice, Costa writes: "It has always accompanied my work for the stage. It's a daily practice, like a ritual, often done in the silence of the night when I can descend into my thoughts and let the sensations that I gather from the daytime world settle down. Recently, I've started sharing this practice with the public. I want to explore the possibilities of this type of diaristic creation, as a way to open the thought outwards and add layers of gaze to the stage work."
HARAWI Canto d'amore e di morte will be performed on 24/25 June and 1/2 July at the Church of San Simone.
HARAWI Canto d'amore e di morte
Music: Olivier Messiaen
Concept, set and costume: Silvia Costa
Set collaboration: Michele Taborelli
Lighting: Marco Giusti
Soprano: Katrien Baert
Piano: Costanza Principe
Silvia Costa, originally from Treviso, studied Visual and Performing Arts at the IUAV University of Venice. In 2006 she began working with the Societas Raffaello Sanzio theatre company founded by Romeo Castellucci and, until 2020, she worked as an actress and artistic collaborator on most of his theatrical and operatic works. At the same time, Costa has been exploring her own artistic projects developing, since 2007, a type of visual and poetic theatre nourished by a profound reflection on the role of images, their meaning and power over the viewer. By turns author, director, performer and set designer, Costa is a protean artist who uses these different skills to deepen her theatrical research. Her creations are regularly represented in the main Italian and international festivals. From 2019, Costa also began making productions for opera, presenting work at the Stuttgart Staatsoper, Lille Opera, Opera National de Lorraine, and Philharmonie in Paris. Since 2020 she has been part of the artistic ensemble of the Comédie de Valence.