Marie Jacotey (b.1988, Paris) is a Marseille based visual artist. She participated in the 2020 'Art & Poetry' residency session guest curated by Rachael Allen in partnership with Viaindustriae, Foligno. In their introduction to the affiliated 'Art & Poetry' publication, Rachael and Guy Robertson (curator, Mahler & LeWitt Studios) write:
Marie Jacotey often folds her own writing and found texts into her work, most recently in Blue Fear, an animation she made with Lola Halifa-Legrand. Her delicate, oblique drawings explore the idea of a poetic ellipsis in visual terms, showing how the intentional omission of information impacts expectations and engages the viewer. A number of her drawings respond to the narrative aspirations of fresco cycles – specifically the Giotto's she saw in Assisi at the Basilica of San Francesco d'Asissi – whilst others look at the deployment of classical and baroque architecture as a container for text.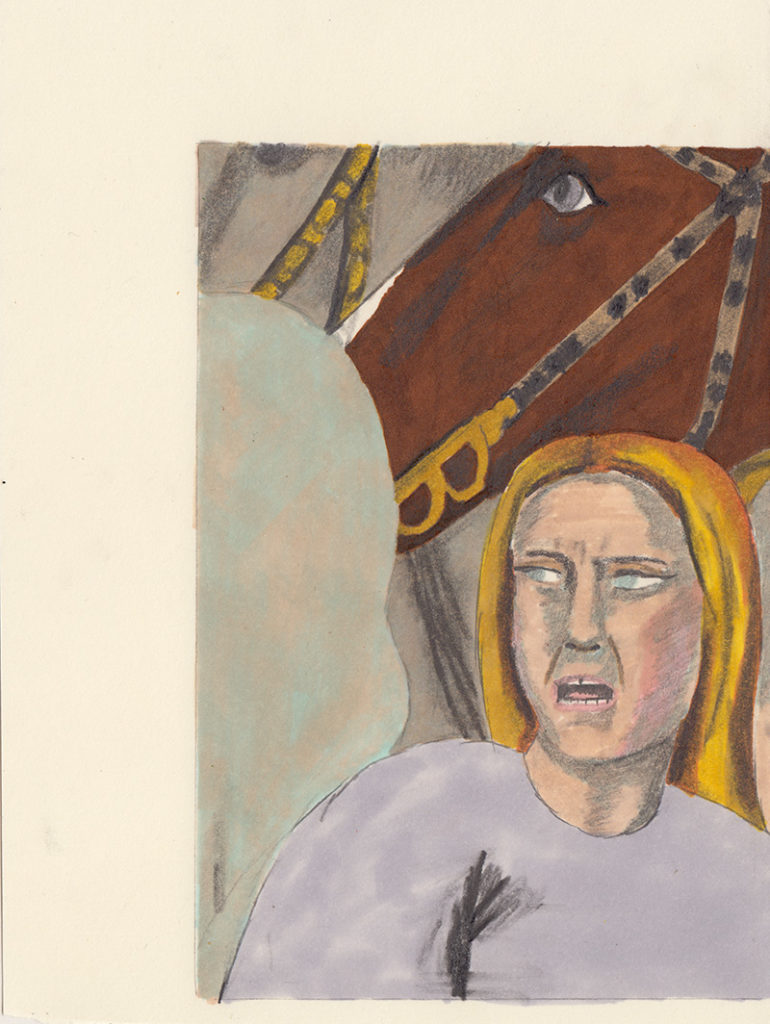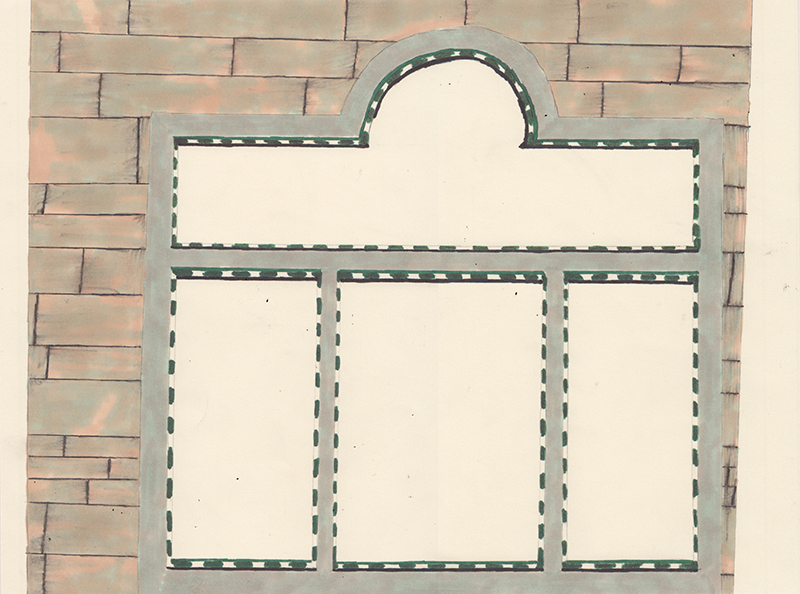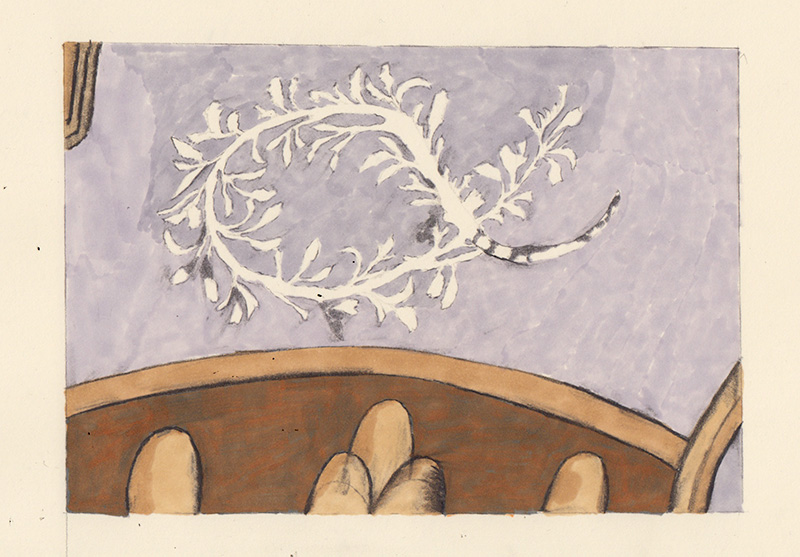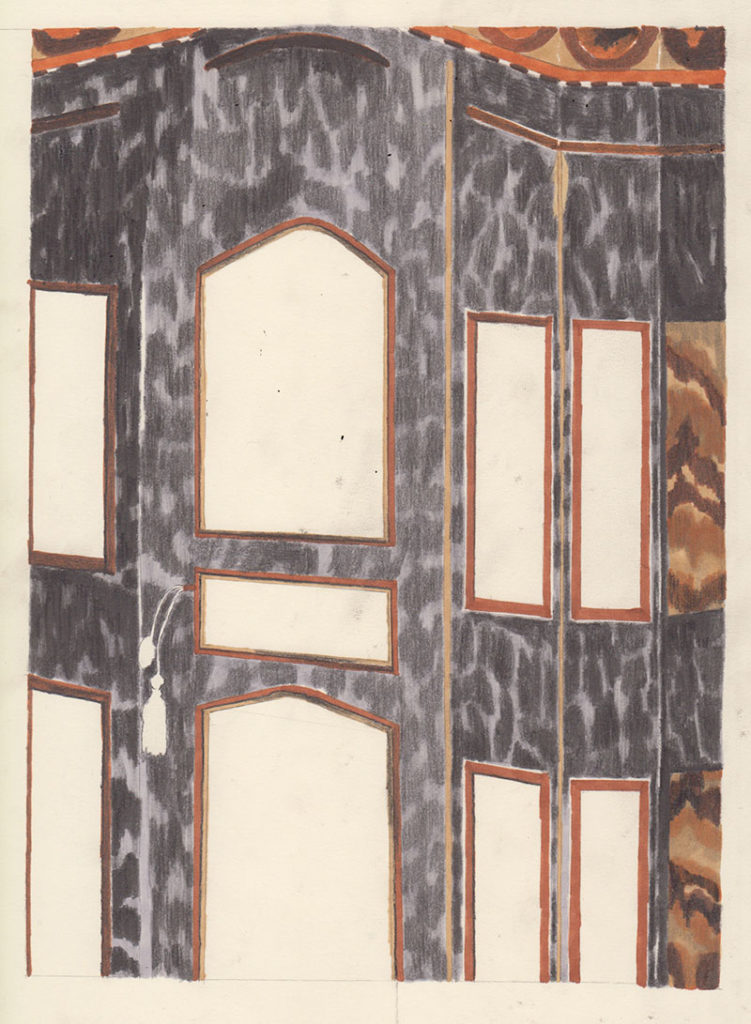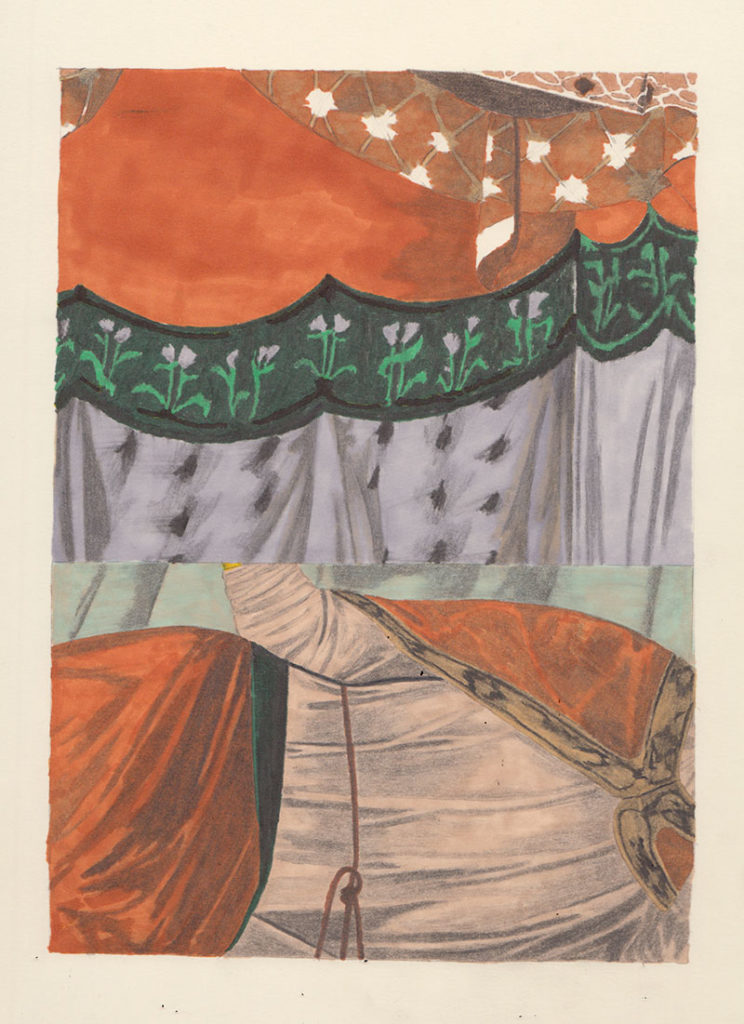 Biography Marie Jacotey graduated from the Royal College of Art in London (2013) after graduating from the École Nationale Supérieure des Arts Décoratifs in Paris (2011). Jacotey's work draws inspiration from the gathering of people together, the expression of emotions in their many and varied interactions and the contexts and details in which these engagements take place – architecture, landscape, or place; picking out wallpaper, furniture, clothes, and zooming in further to detail pattern, patina, texture… Her works – though insistently manual in their making: paintings on plaster and dust sheets, pencil drawings, soft pastel on Japanese paper, sewing and fabric – make use of perspectives that reference the world of cinema and slow-mo, the photographer's point and shoot.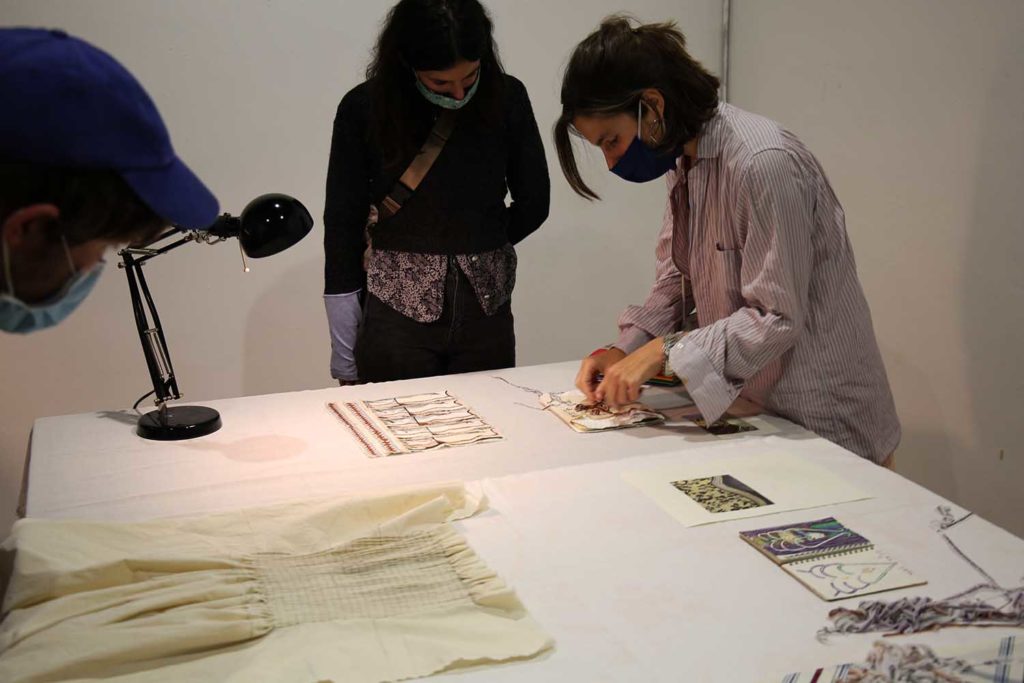 Her first animation short movie co-directed with and written by Lola Halifa-Legrand, Blue Fear, is just about to be released as part of the official competition in Cannes 2020. Her eponymous solo show is now open at Hannah Barry gallery in London where she exhibits a selection of 57 of the 325 drawings made for the short. Amongst recent shows, she presented a new series of textile works for her last solo in New York in March 2020 with Ballon Rouge Collective. Other recent exhibitions include Superzoom (group show, October 2019, Paris), Absinthe (group show, May 2019, London), Wild Love Me (solo booth at NADA art fair, Miami 2018), Goodbye Darkness (solo show, Paris 2018). Her work can be found in the collection of the Victoria & Albert Museum, London. Jacotey is represented by Hannah Barry Gallery, London.
The trailer for Blue Fear, Marie's first animation short movie, co-directed with and written by Lola Halifa-Legrand: