Glen Pudvine
Artist in Residence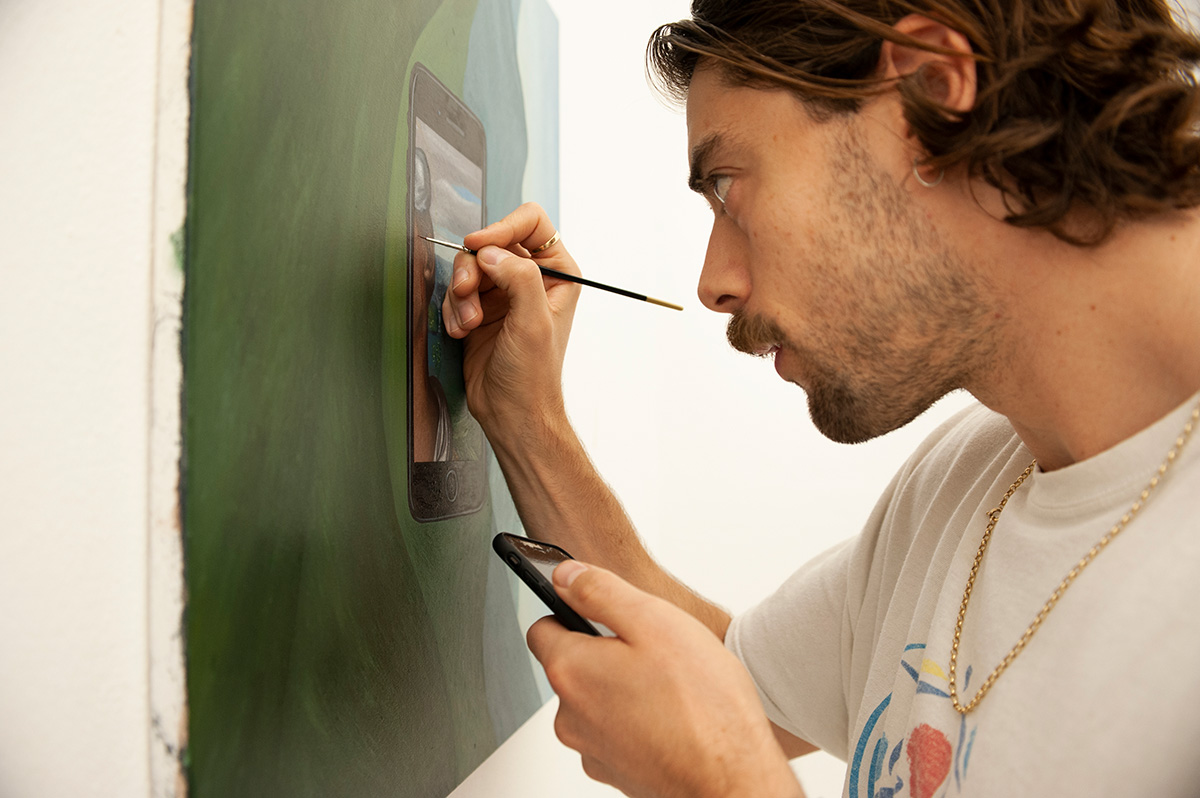 Glen Pudvine is a figurative painter working through themes of identity, existentialism, the everyday, pop culture and medieval and renaissance iconography. Searching for connections between these themes and experiences from the artists life, Pudvine creates new motifs that communicate a broader curiosity for who we are and where we are.
During my time at the Mahler & Lewitt Studios I felt compelled to use the landscape of Spoleto as a subject matter, but also as a context for my motifs to live in. It has been fascinating for me to live around the scenery that was utilised in medieval and Renaissance Italian painting, giving me a new perspective on those pictures as a whole. On returning to my studio in London I wish to further explore the use of the topography of Spoleto, developing my skills as a landscape painter and perhaps abstracting it to a gradient colourfield, starting from a cool pale blue, to a warm yellowish green. In doing so I hope that the subject matter of the land itself can become a type of allegory, referencing space and time.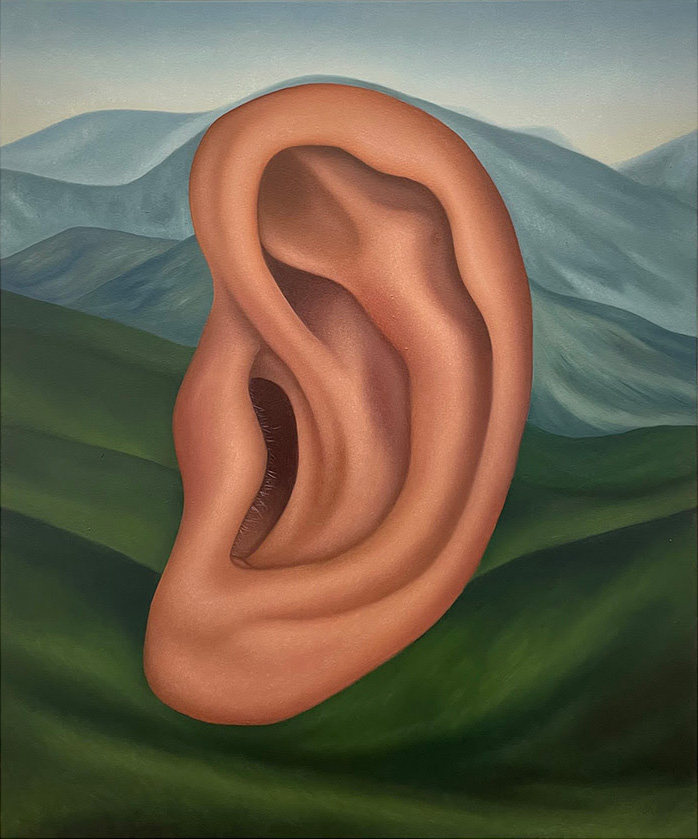 Pudvine (b.1989, Chester, UK) lives and works in London where he graduated from the Royal Academy Schools in July 2019 after finishing his BA in Fine Art at Leeds Metropolitan University in 2011. He has had two solo shows, Portals, Xxijra Hii, London (2022) and Slugulus The White and The Penance of Saint Glen, J Hammond Projects, London (2021). His work was featured in several group exhibitions, including Blob, TJ Boulting, London (2022); Virile, House of St Barnabas, London (2022); An Ode to Orlando, PI Artworks, London (2022); Death By The Sea, with Dominic Watson, Quench Gallery, Margate (2021); Young Monsters, Lychee One, London, (2019); Royal Academy degree show 2019, Royal Academy, London (2019); Premiums: Interim Projects 2018, Royal Academy of Arts, London (2018); New Contemporaries 2017, Block 336, London and Baltic Centre for Contemporary Art, Newcastle (2017-18); Addams Outtakes, Roaming Projects, London (2017); Something Like You, ANDOR, London (2017); Tired and Clever, Westminster Waste, London (2015); Every Emotion Under the Sun, Plaza Plaza, London (2015); and Tossed Salad and Scrambled Eggs (with Jesse Wine), Cactus Gallery, Liverpool (2015).