Duval Timothy
Artist in Residence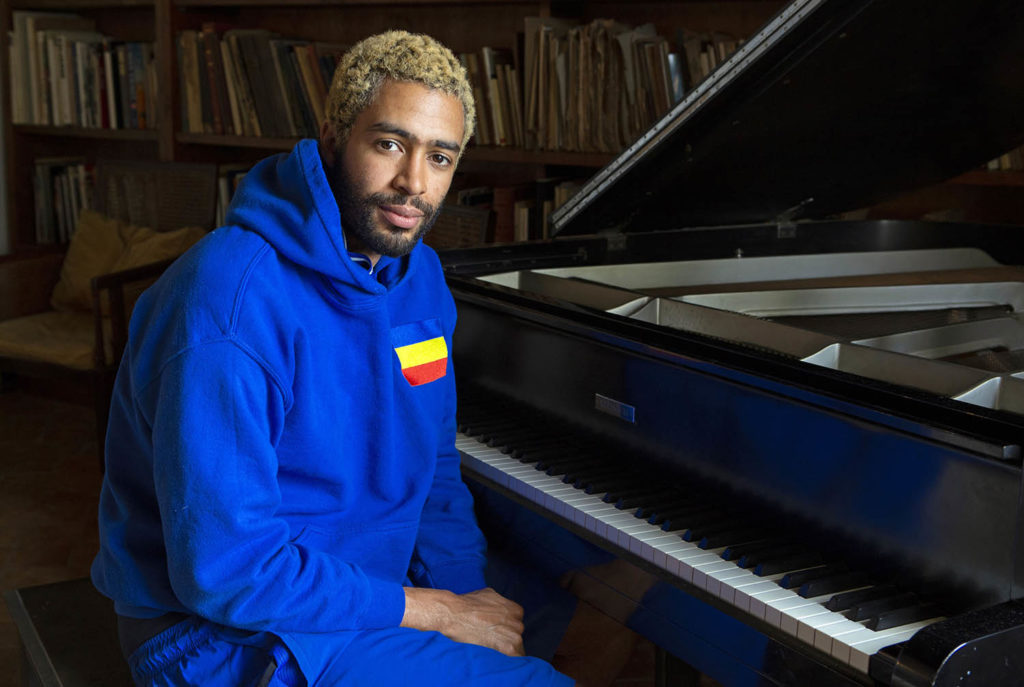 Artist website: duvaltimothy.co.uk
To listen to Duval's 'Mahler, The Song of the Earth' playlist click here>>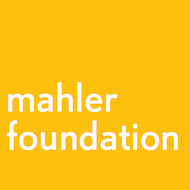 As the 'Mahler, The Song of the Earth' open call awardee, Duval Timothy spent a month in Spoleto in April 2021 working from the music room in Casa Mahler and exploring the music of Gustav Mahler.
The 'Mahler, The Song of the Earth' project is an initiative of the Mahler Foundation; in the context of the global climate crisis it invites responses to Gustav Mahler's symphonic work 'The Song of the Earth' (Das Lied von der Erde). Writing about the opportunity, Duval said, "In 2017 I made a song and music video Return which is a comment on deforestation in Sierra Leone and provides an optimistic vision for re-planting the urban environment and co-existing with nature in a more intimate way. Many of my projects find their inspiration in specific environments and have led me to connect and care more deeply for that place. Mahler's The Song of the Earth will be a starting point from which my investigation will grow, I'll explore the context of Spoleto and hope to make work that could inspire people to consider the critical issues of climate change in a fresh way."
In his settings of six ancient Chinese poems in 'Das Lied von Der Erde', Mahler uses wine as a persistent motif – most notably in "The Drinking Song of Earth's Sorrow" and "The Drunkard in Spring" – to contemplate the many facets of life, its beauty and hardships, and to map out an inner journey, from a fear of death to a deep acceptance of our mortality. Duval has begun developing his own series of long-form songs which take the processes of wine-making as their guide, from the vineyard to the table, via the cycles of the seasons and alcoholic fermentation. Umbria is well-known for its wine production and Carolina and Roberto Dionigi, from Cantina Dionigi in Bevagna, assisted Duval in his initial research, sharing their knowledge and explaining how environmental changes impact their crops.
In his late symphonies, Mahler pioneered aspects of atonality and influenced the next generation of composers and the birth of modern music. Duval's own interest in atonality was spotted by his brother who, in jest, accused him of making "brown music" – preferring muddy chords, resisting the sweet spot. This inspired his 2016 album title, 'Brown Loop', whilst also referencing his mixed-race heritage. Discussing his new compositions, Duval describes wanting to push his explorations further, "to make the music rot, like crushed grapes, and regenerate".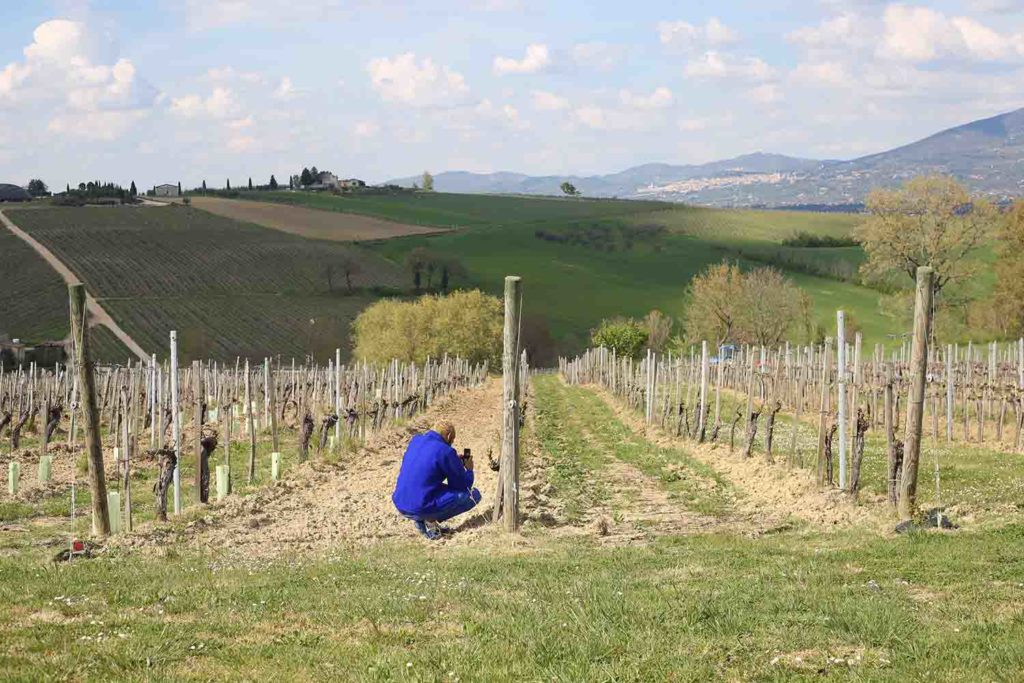 Duval Timothy b.1989, is a multi-disciplinary artist. His work includes music, painting, photography, sculpture, design, food, video and textiles. He explores themes of identity, place and abstraction with a focus on sound and colour. Duval is the founder of clothing and record label Carrying Colour and co-author of The Groundnut Cookbook.
He has performed and exhibited internationally including Tate Modern, London (as The Groundnut); Museo Luigi Varoli, Romagna; Still House Gallery, New York; and Polistar gallery, Istanbul. The composition Look from his last LP 'Help' was recently performed by the London Contemporary Orchestra at the Southbank Centre, London.
Duval Lives and works in London, UK and Freetown, SL.