Alessandro Cicoria
Artist in Residence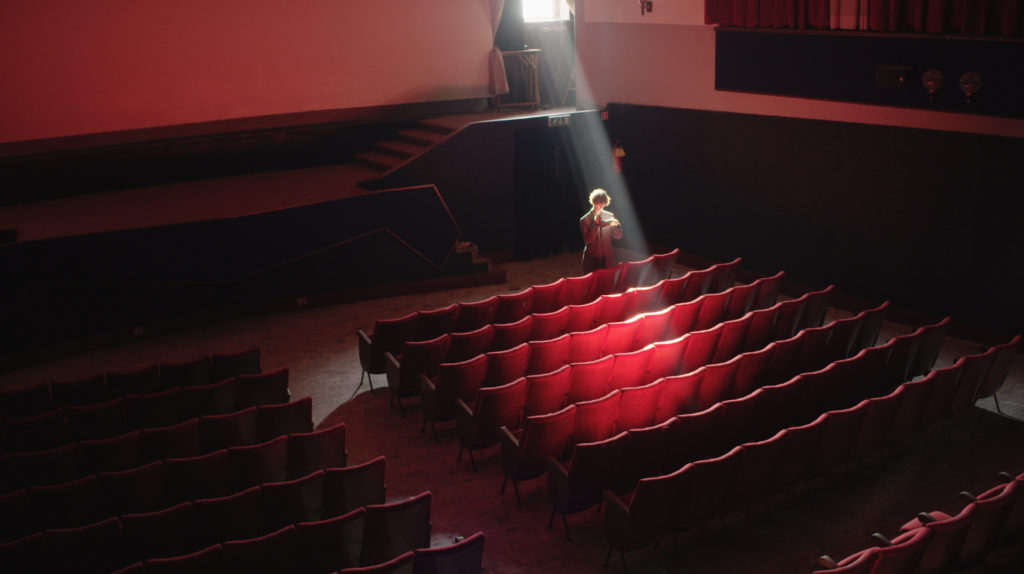 Working across film, photography, sculpture and drawing, Alessandro Cicoria (born Giulianova, 1980, lives in Rome) explores the ability of art to capture time, tell stories and manipulate perception.
His drawing and sculpture installations often employ complex photographic techniques and are exercises in recording and rereading visual and acoustic phenomena. As a photographer and film-maker, his works aim to question the role of the artist in society today, combining biographical and archival material with fantasy and fiction – for example, in his recent publication CICORIA: a brief account of Alessandro Cicoria's life and work, published by NERO Editions, and in his video trilogy STUDIOLI TV, acquired by MACRO, which imagines a subculture of artistic activity in Rome.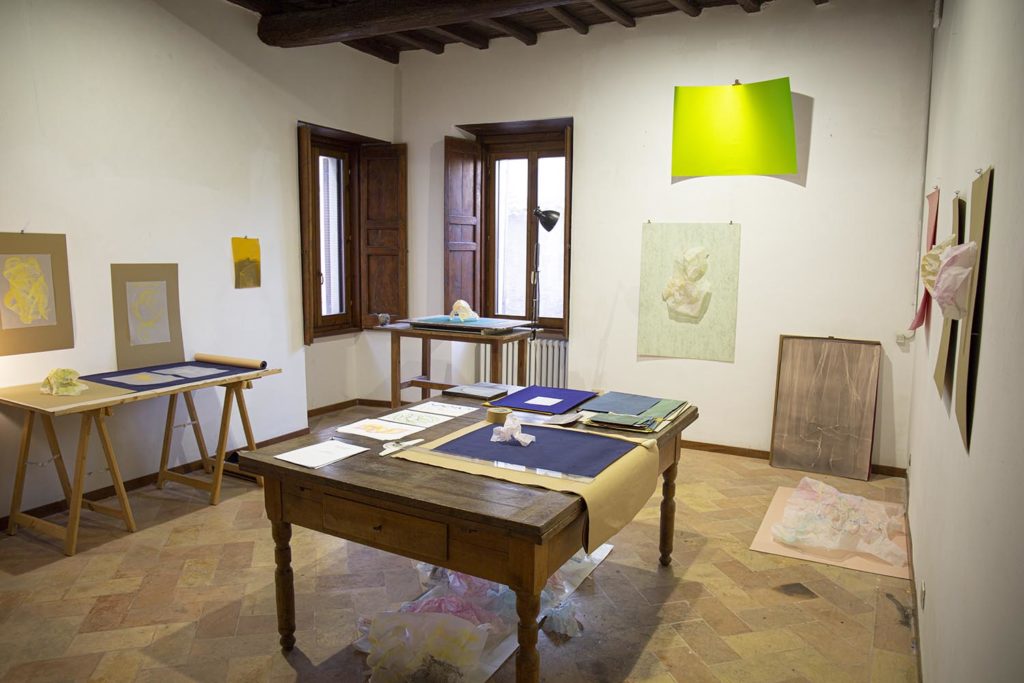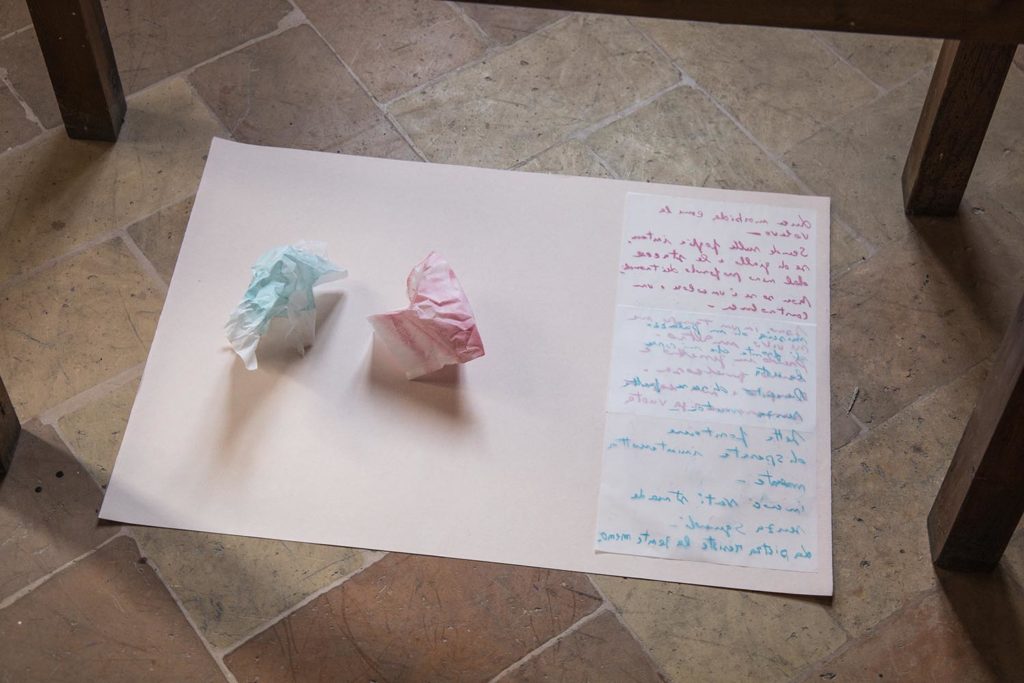 During his residency in Spoleto, Cicoria worked on new sculptural drawings, sometimes incorporating text – lines of caught conversation, semblances of a script. These works then formed a matrix for cameraless silver gelatine prints. He exhibited these in the Torre Bonomo the following year, during the Festival dei Due Mondi 2022, alongside acoustic drawings in an exhibition titled 'Sound Drawings & Self Potraits'. More info>>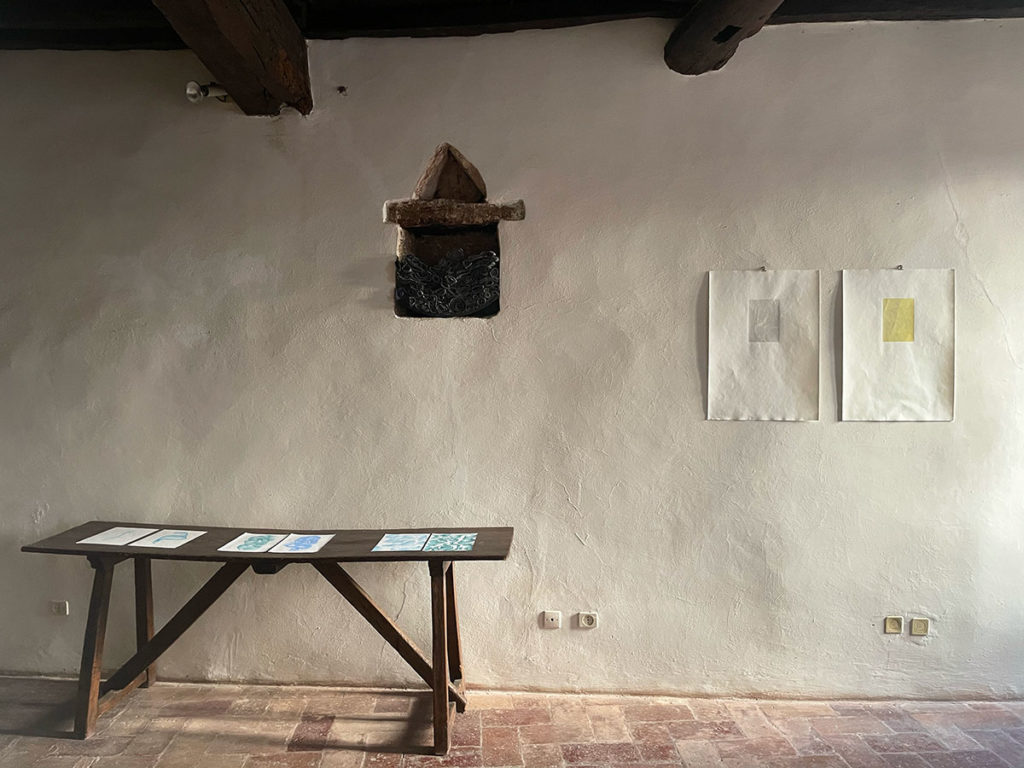 Alessandro Cicoria in the Torre Bonomo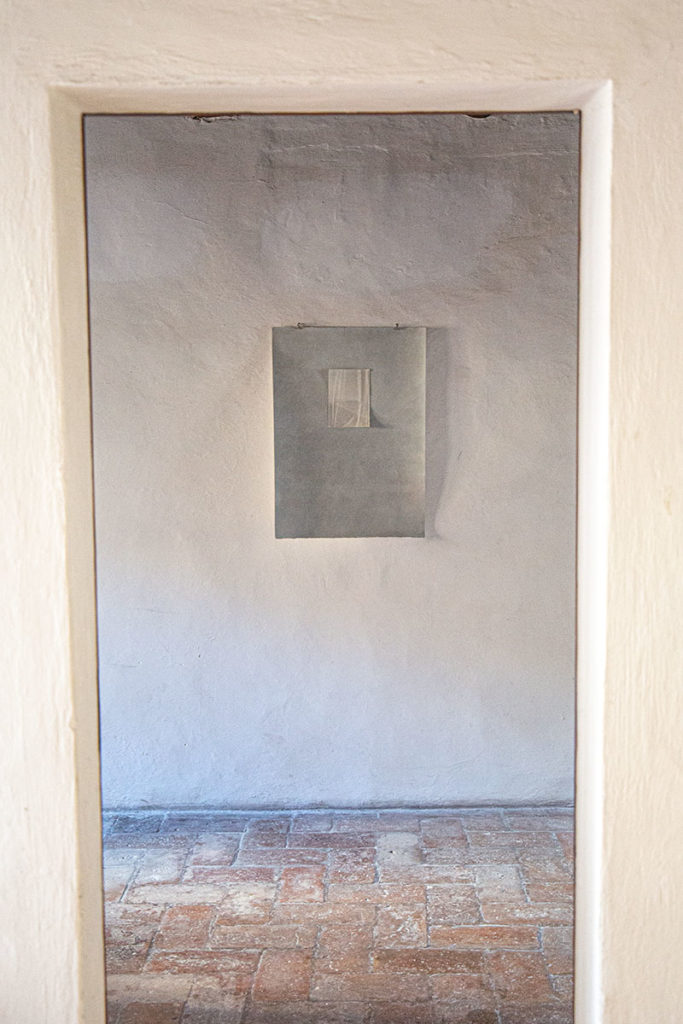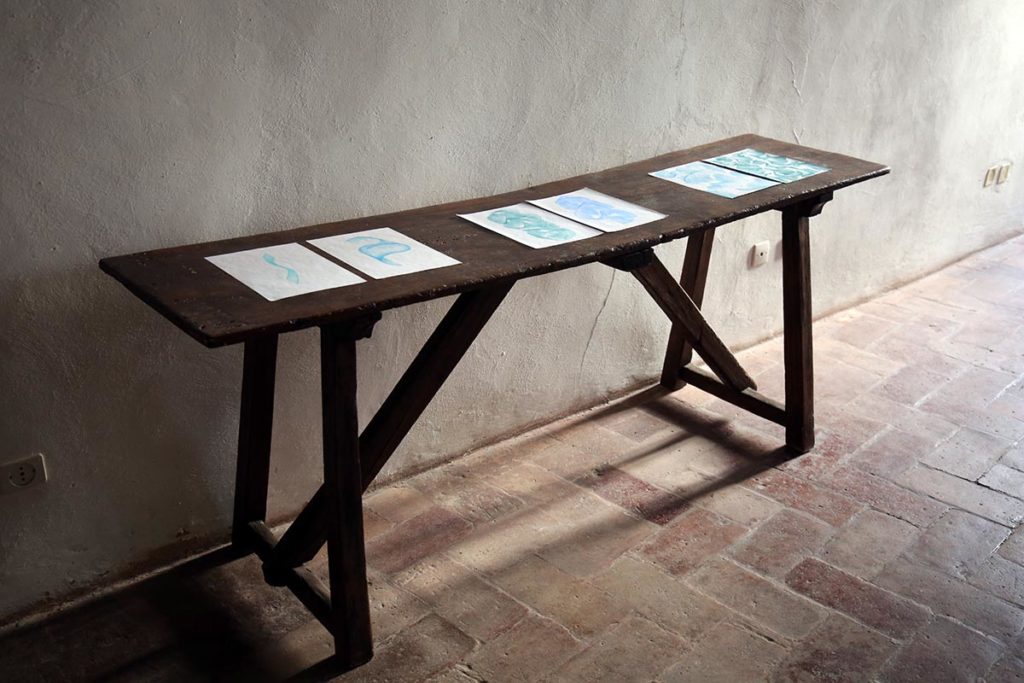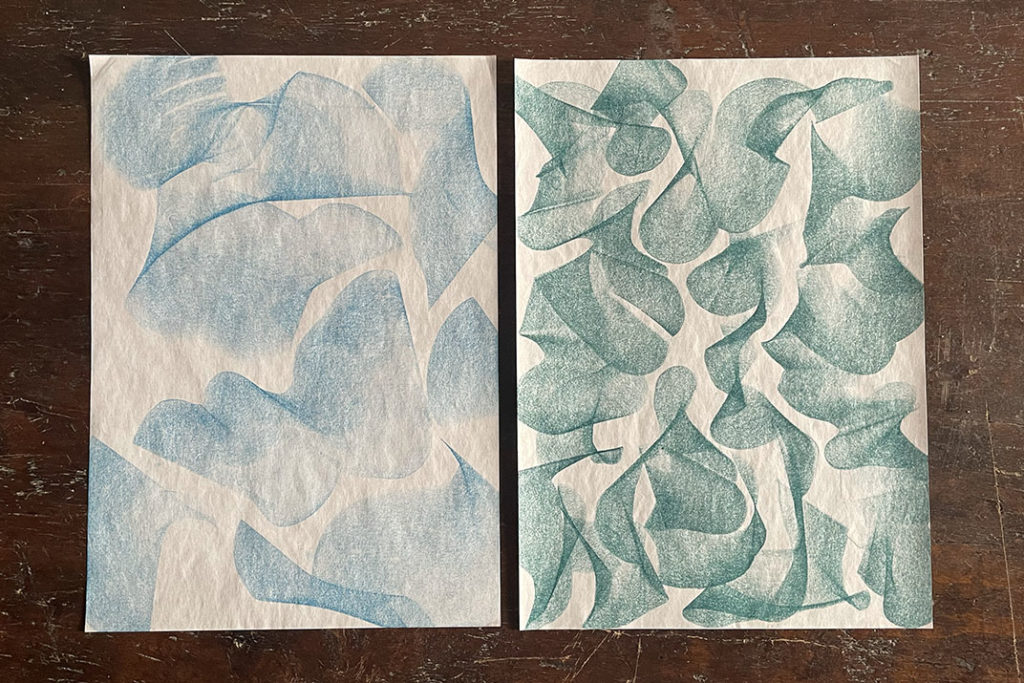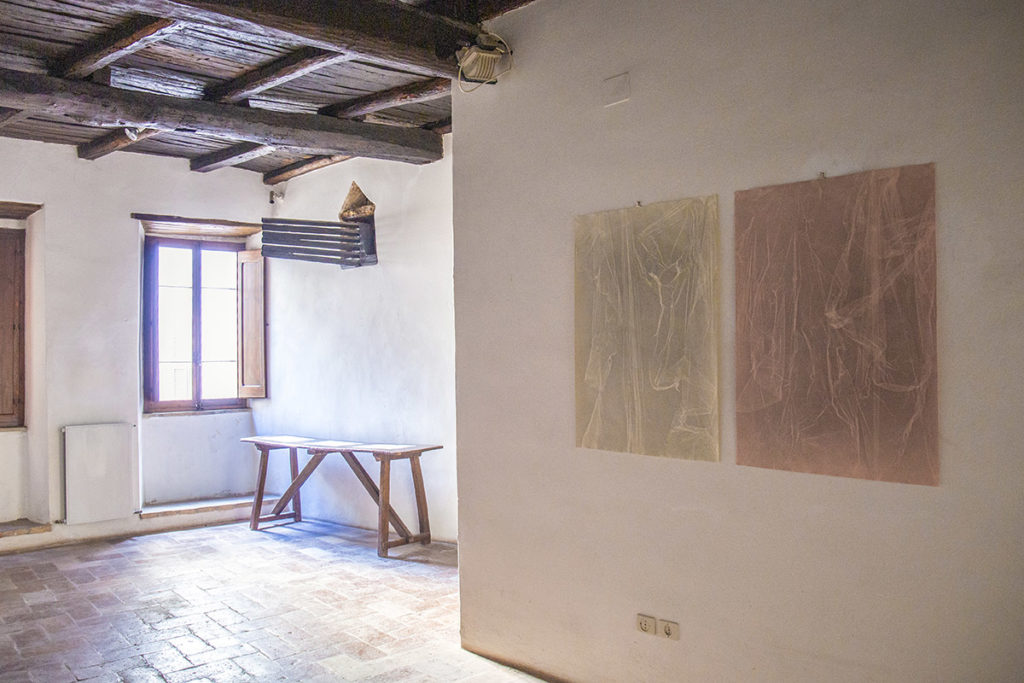 Cicoria also continued work on his new film ARCADIA NORD (working title). The film follows a 13 year old boy, Nicola, in a chaotic post-pandemic Rome, as he tries to understand a world his generation will be responsible for saving. Rome's deep history, grasped at through its myths and etched in its architecture, as well as Nicola's passion for 20th century cinema and his own recreational filmmaking, offer the protagonist a framework. The film is shot using a camera which gives a late 90s style and is narrated by a voice (alter ego of the director) that reverberates from a distant future and directs the multiple temporal shifts. Cicoria gained access to a disused 500 seat cinema in the centre of Spoleto and began developing and filming a new scene for ARCADIA NORD. His storyboard reads:
Cinema Corso
Spoleto
The Cinema Corso is a 1950s cinema, perfectly preserved, with a patina of dust and smells that time has slowly deposited. Nicola enters the old cinema and runs through it, the cinema is illuminated by natural light that hits
only certain portions of the room. In the projectionists room, the old projector is covered with plastic. On the screen a film appears, it is Federico Fellini's "A Director's Notebook", a classic of the metacinema. A close-up shows Nicola with his head bowed and face illuminated by the light of his mobile phone. The screen scrolls movie posters, he chooses one, points the phone at the big screen and change movies, scrolls the film quickly, until he arrives
at the crucial scene and dialogue. Then he goes back to the phone app, changes film and scene, followed by several films and other dialogues which Nicola uses as clues. So begins a zapping of scenes from his favourite movies which, all together, form the vision that Nicola has of cinema. The images dissolve and the scene ends.
During the Festival dei Due Mondi 2022, Cicoria returned to Spoleto to screen STUDIOLI TV and, in conversation with Luca Lo Pinto (Director, MACRO), share rushes from ARCADIA NORD. More info>>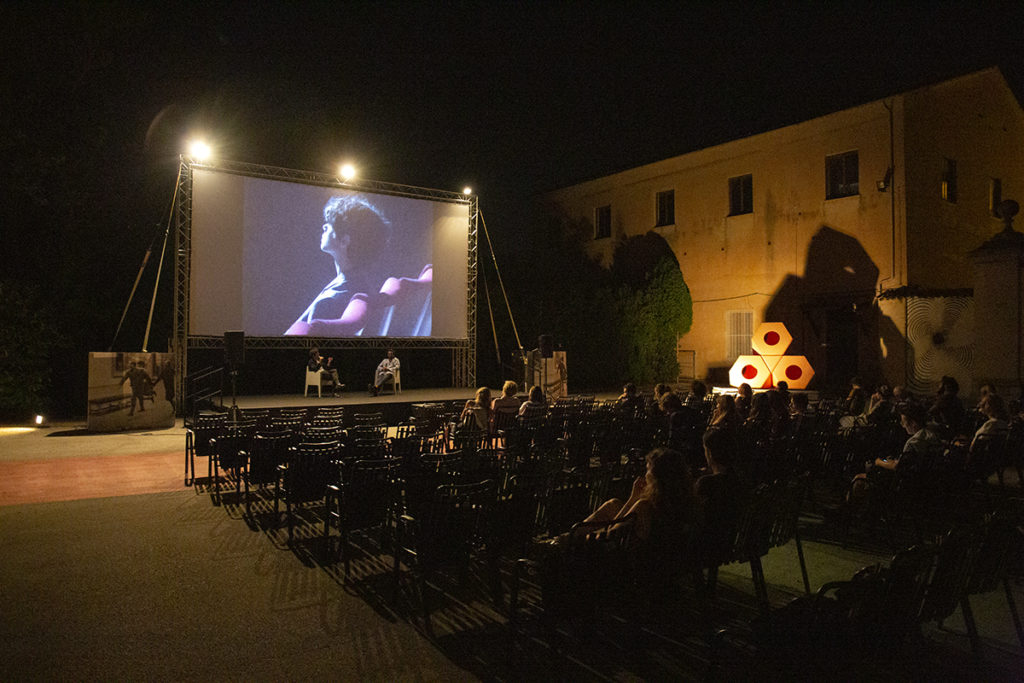 Biography
Recent exhibitions include: RETROFUTURO, Museo Macro, Roma; FEUILLETON, Edicola, Spoleto and MACRO Roma; INSIEME, Mura Aureliane, Roma; BLOW UP, Laure Genillard Gallery, Londra; GALLERY, GALERIE, GALERIA, Jack Barret Gallery, New York; OLIMPICA, Madonna del Pozzo, Spoleto; CRETA SOUND SYSTEM, New Low, Los Angeles; CICORIA, Vin Vin Gallery, Vienna; ARCHEOLOGI, Villa Lontana, Roma; CINQUE MOSTRE – THE TESSERACT, American Academy in Rome.
Alessandro co-founded STUDIOLI in Rome, a projectspace opened in 2015 within a 1970s garconniere complex.